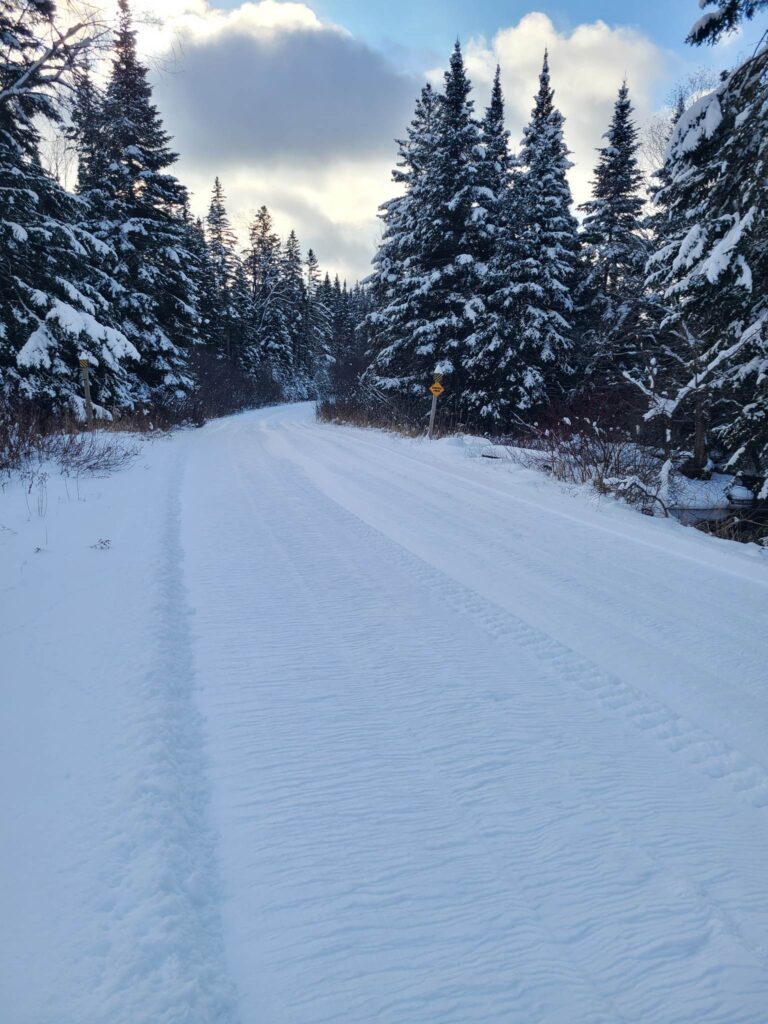 UPDATE – from Jason Busfield, Grooming Coordinator
"Yesterday we focused our efforts to the west side of the trail system. We covered a lot of ground prepping, removing trees and brush. Snow cover is decent but gets thin in spots that requires a lot of snow to cover rocks, stumps, holes etc.
Tuesday's plans move us to the east side as we will continue our assessments."
TRAILS ARE NOT OPEN.