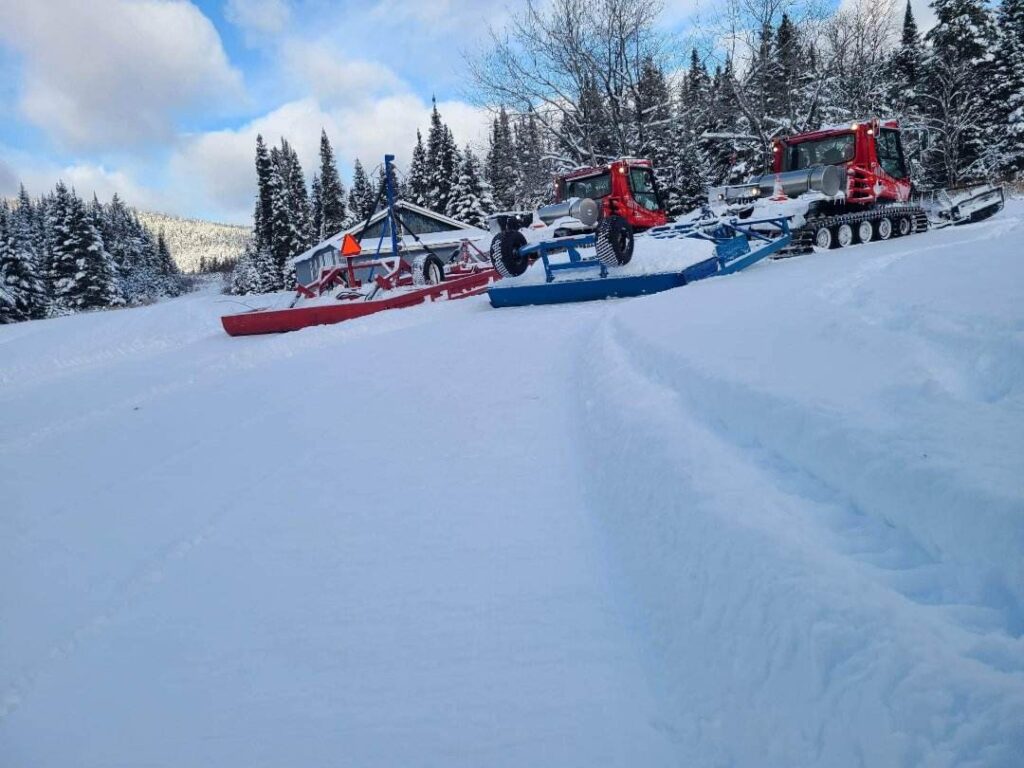 "First off, Thank You for your patience.
Over the last 3 days 2 groomers have been working on the trails and have covered 80 percent of the system.
Conditions are improving as we make our way north but are still marginal at best with thin snow cover.
We are going to remain closed until we see what Friday's predicted rain event brings.
Hopefully it turns cold and switches over to snow on the tail end of the storm. At this point all we can do is make the best of our conditions, ride it out a few more days ,and see what happens."
Jason Busfield, PRR Grooming Coordinator