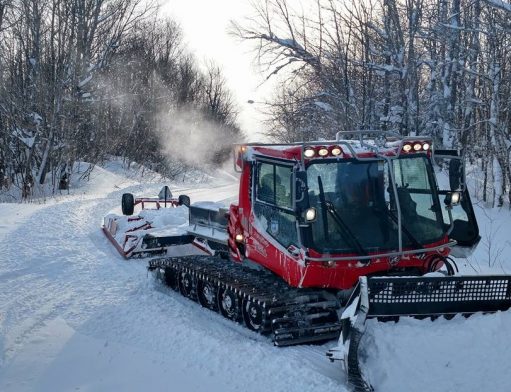 Hello Snowmobilers,
Here is your end of the week Trail Report, from David Ainsworth, Grooming Coordinator
"We received around a foot of new snow from yesterday's storm, and the trails are in Good shape.
Our groomers will be out every night, leaving around 2:30 pm daily, and doing 10 to 12 hour shifts.

NEW LOGGING ACTIVITY -There is new logging activity on a 6/10's of a mile section on Trail 145 ( By tin camp about 2 miles before the Maine border) This section of trail is being shared with the loggers. Please follow the signs and STAY OFF the plowed road. TY

Our Groomer #12 is still down waiting for parts, and one of our drags is also down waiting for parts. The thin snow cover has taken a toll on our equipment this season. The new snow should be a huge help.
Our weather forecast is showing another chilly Saturday. The cold temperatures will help keep the trails hard and flat. So bundle up and enjoy the ride. Have a great weekend."
CLUB NEWS & EVENTS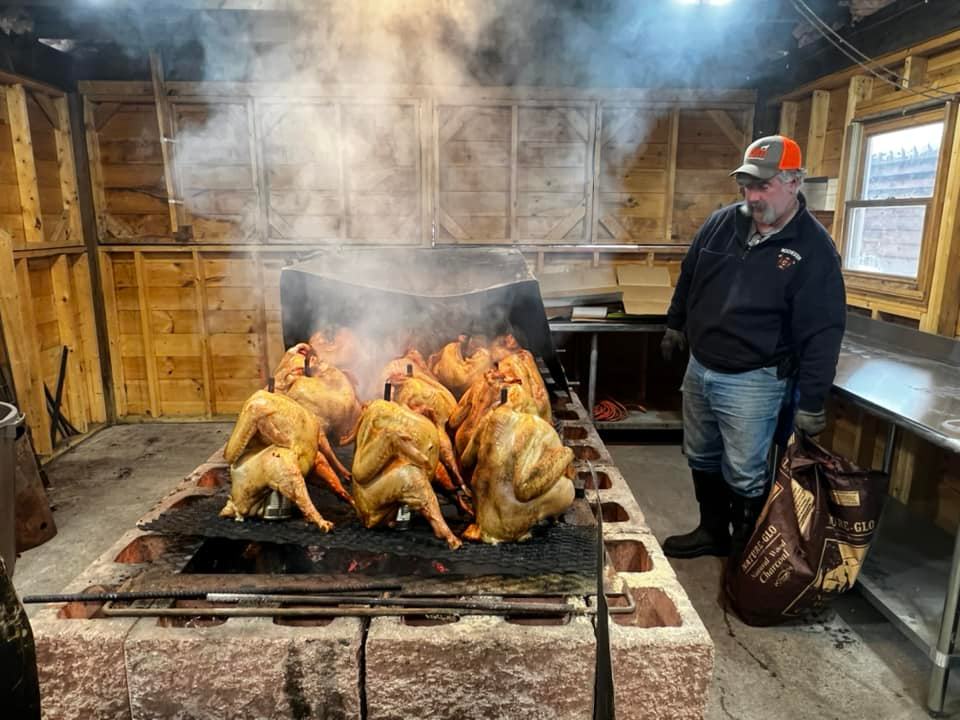 Last Saturday's Turkey Feed was a great success. We would like to thank everyone that dined with us, and a huge thank you to our fabulous kitchen crew that put on another delicious dinner.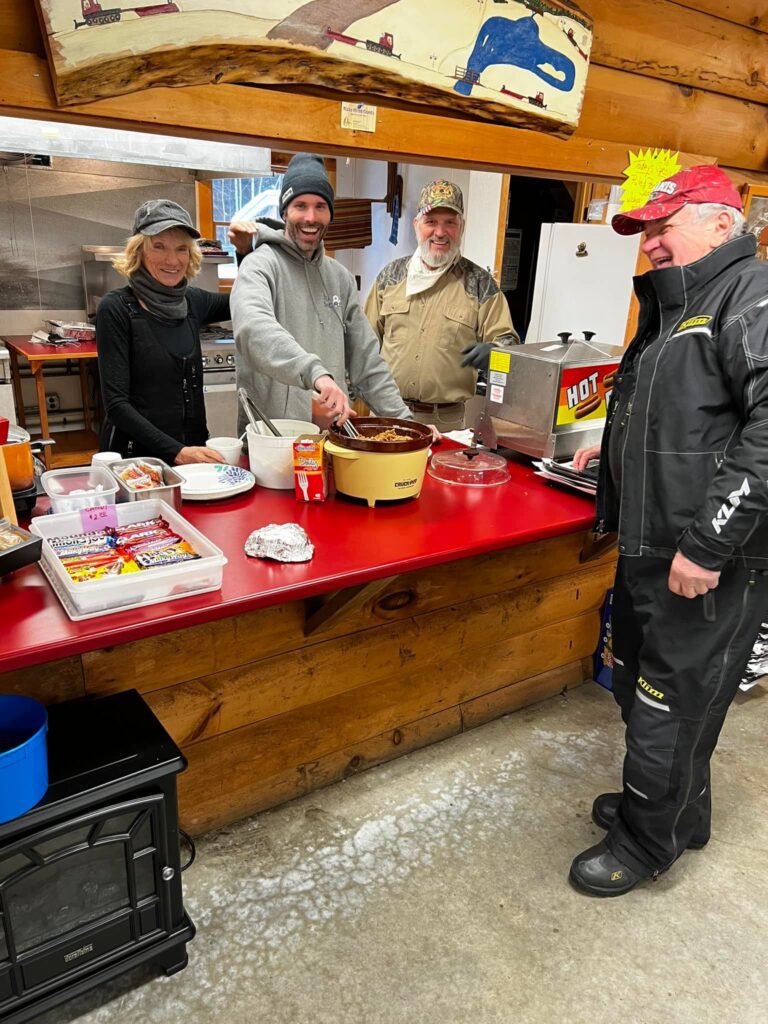 Also last Saturday, The Club House Warming Hut had a great day serving up the Burg's Pulled Pork sandwiches, along with the Hut's Turkey Soup and Hut Dogs. Chef John even stopped in and served up a few sandwiches to several hungry riders.
This Saturday, Full Send will be providing something really good, so stop by.
Thank you to everyone that donates food every week to the Hut.
Upcoming Events –
2/4, 5, & 6th – VT Free Snowmobile Weekend – Insurance required in VT.
2/10 – Thursday, Pot Luck Dinner 6:30, followed by the Monthly Meeting – 7:30
2/26 – Saturday, The Annual Steak Feed & Sled Raffle, 4 to 7 pm at the Club House. Reservations are required. Call 603-538-1142 or email –

[email protected]

The raffle sled drawing will be held Feb 26th at 4PM.
3/4, 5 & 6th, NH Free Snowmobile Weekend
3/12 – Saturday, 2nd Annual Great North Woods Vintage Snowmobile Ride.
The Warming Hut is open every Saturday starting in January to mid March, at the PRR Club House on 17 Dickson Lane, Pittsburg, NH 03592
Enjoy the new snow this weekend. Please ride safely, keep right and enjoy the trails.