GR9: Grooming last night, 2/5/2022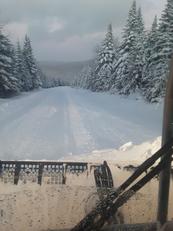 Check out PRRSC Grooming Coordinator, David Ainsworth's tracking app.
The app shows you all the trails he covered last night. It's pretty cool. It takes several seconds to load.
Sign up for our newsletter!
---
By submitting this form, you are consenting to receive marketing emails from: . You can revoke your consent to receive emails at any time by using the SafeUnsubscribe® link, found at the bottom of every email.
Emails are serviced by Constant Contact