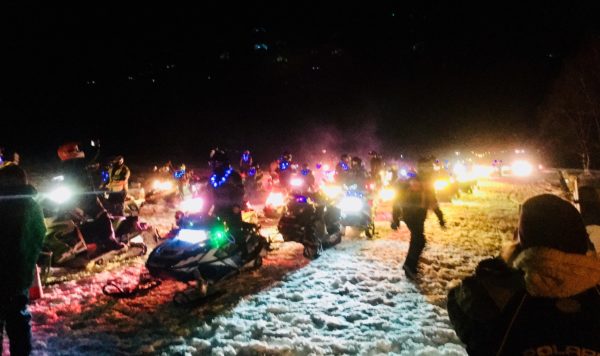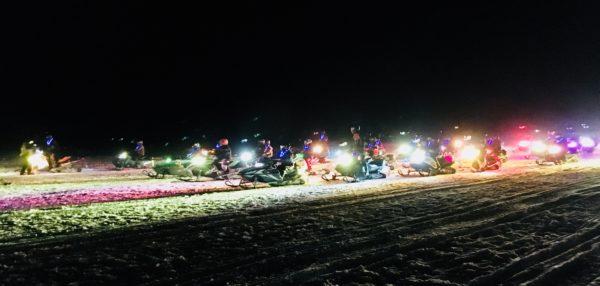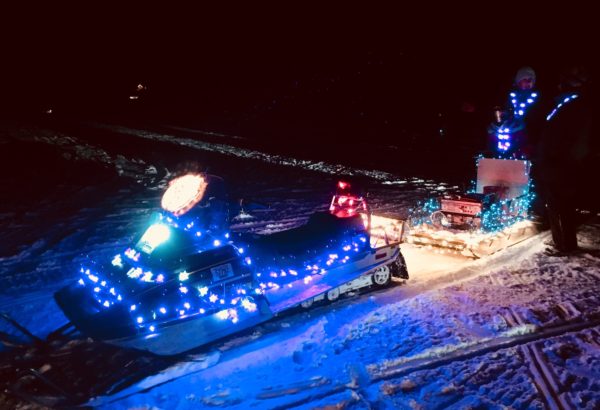 What a night!! It couldn't have been a better ending to this weekend's Snofest.
So many people turned out for this NEW event put on by the Pittsburg Fire Department and sponsored by Kassbohrer All Terrain Vehicle / PistenBully, the Pittsburg Ridge Runners and many of the areas snowmobile clubs.
This was a FREE event. Hot Cocoa and coffee were provided along with food. Riders needed to registered and then were given colored plastic to apply to their headlights and the first 100 registered were given a flashing snowflake necklace donated by Tall Timber.
The Firemen had tunes playing and 3 firepits burning to roast hot dogs and make S'mores. The firepits were a great spot to hangout and warm up a bit.
The riders were very generous filling the Firemen's Boot with donations for the Pittsburg NH Firemens' Association. Our snowmobile community never disappoints. Thank you all.
It was impressive to see so many (150+) very enthusiastic snowmobilers that came out to have fun. There were several riders that "Tricked Out" their sleds with lots of lights and a few that dressed for the event as well. The girls in the tutus were great! 
We did see a drone in the sky so we are anxious to see some of that footage – hopefully whoever had the drone will be posting something in the next few days.
We couldn't have asked for better weather and as they say, " A Good Time Was Had By All."