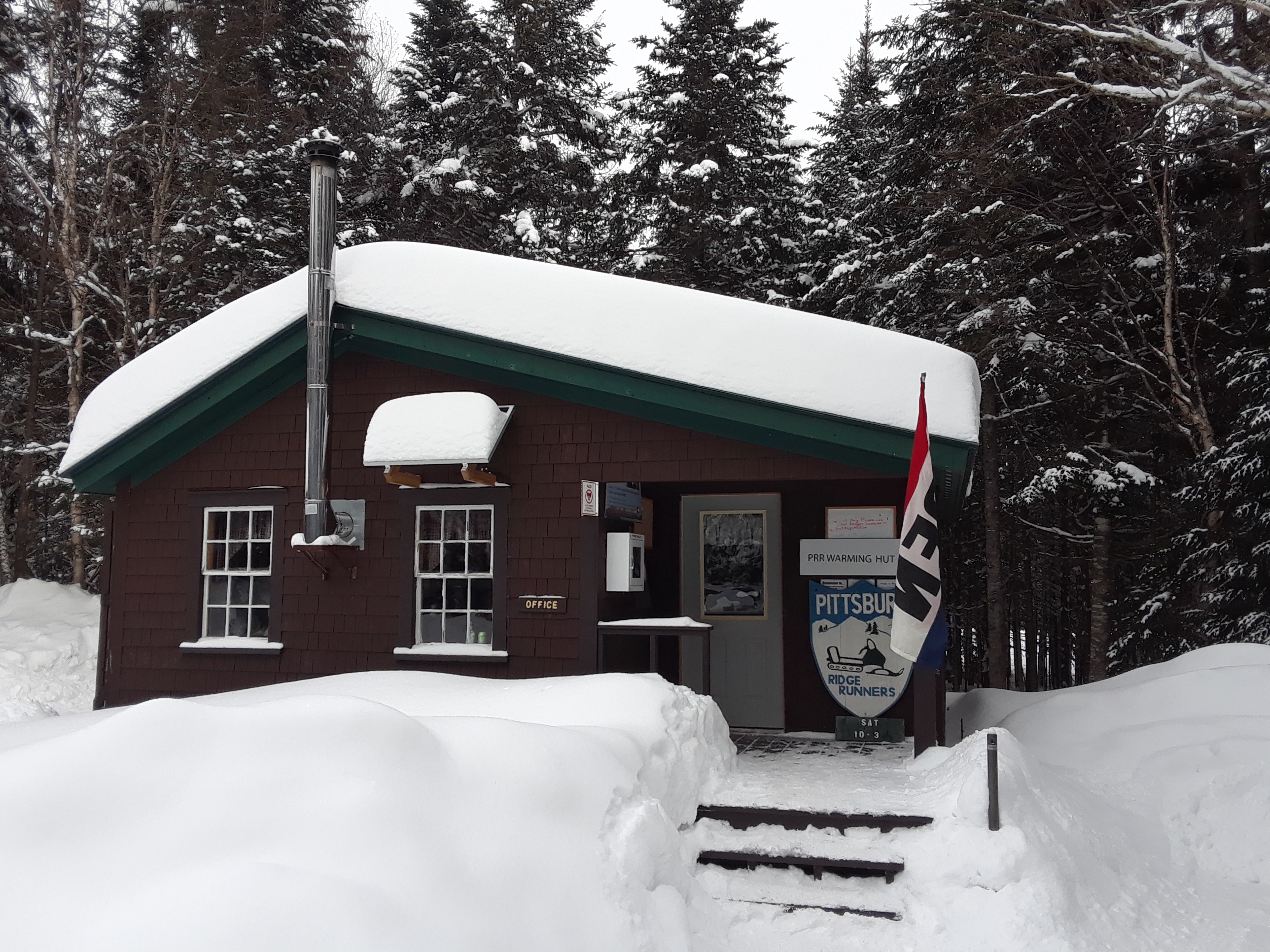 Another great weekend up in Pittsburg with lots of things to do. The Up North Snofest on Friday and Saturday (3/1, 3/2) has something for everybody. Check it out! New sled demos, groomer rodeo, antique sled show, tubing, skating and the list goes on and on. Saturday night, join The Parade of Lights on Back Lake from 5:30 to 8:30pm at The Old Guide Lot on Beach Rd, sponsored by The Pittsburg Fire Fighters Association. You won't believe the amount of snow that has fallen recently! The trails have been fantastic but you don't want to take my word for it, come up and see for yourself.
This Saturday, The Hut hosts will be Cathy and Terry Swain along with Sue & Bob Gaudette assisting! We will have some delicious Corn Chowda made for us by the folks at Murphy's Steak House. There will be plenty of our signature Turkey Soup, Hut Dogs (the ones that made us famous!), hot and cold drinks, freshly baked cookies, candies, PRR hats, shirts, sweatshirts and trail maps. Stop by for a drink, a snack, lunch or just to take a break and join in the fun. We are the northernmost lunch spot in NH!
If you're enjoying the best trails in NH, (The PRRSC trails, of course!) come on up to The PRR Warming Hut. Open Saturdays from 10 to 3.