We just love to see the kids having fun on the trails.
One lucky young man got to see what riding in a Bully's all about and another young rider is jumping for joy after finding Melvin!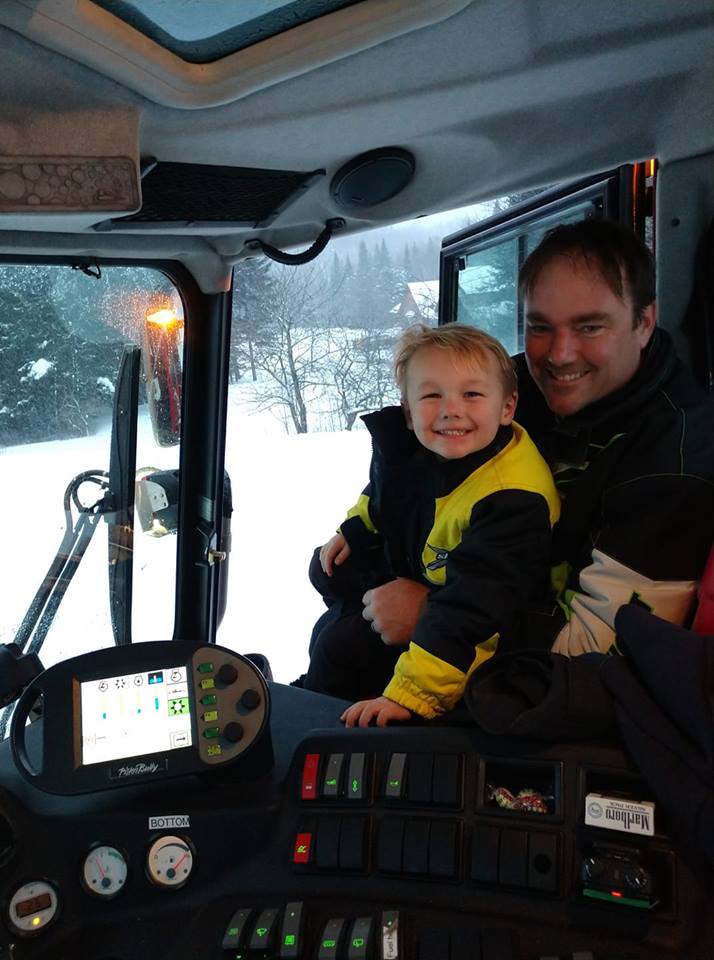 " At the beginning of my shift this evening I was going up trail 147 and there was this young man standing beside the road with his parents waving profusely at the groomer as it was approaching.
So I decided to stop and ask him if he wanted to come up in and take a look around the cab. His eyes got really big and of course he did. and then I asked his parents if one of them wanted to go along and I would take him for a 15 or 20 minute ride to the next intersection or so and turn around and come back through. Alex was delighted to get up in the cab and go for a ride.
So glad to see the young children interested in snowmobiling."
Kevin Lassonde – PRRSC Grooming Coordinator