The North Country Firefighters' always put on a fun Poker Run with great food at all the stops along the route. Join the fun this Saturday!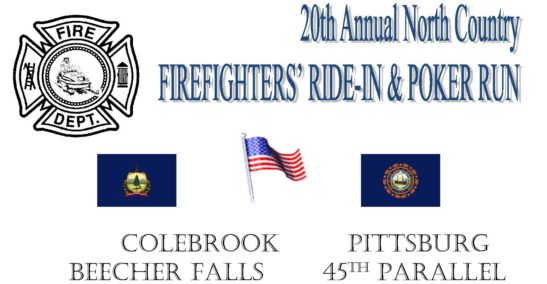 Location:
Registration at Colebrook Fire Station, Colebrook, New Hampshire, 03576 – Trail #18
Ends at Beecher Falls Fire Station, Beecher Falls, Vermont, 05902
Date/Time Information:
Saturday, February 09, 2019
Registration: 8:00 a.m. – 11:00 a.m.
Event Ends at 4:00 p.m.
Contact Information:
Contact any Fire Department: PFD- (603) 538-6972 CFD- (603) 237-5798 BFVFD- (802) 266-8242
Fees/Admission:
$5/Hand or $20/Family
50/50 Tickets will be available to purchase and will be drawn at the end of the day.