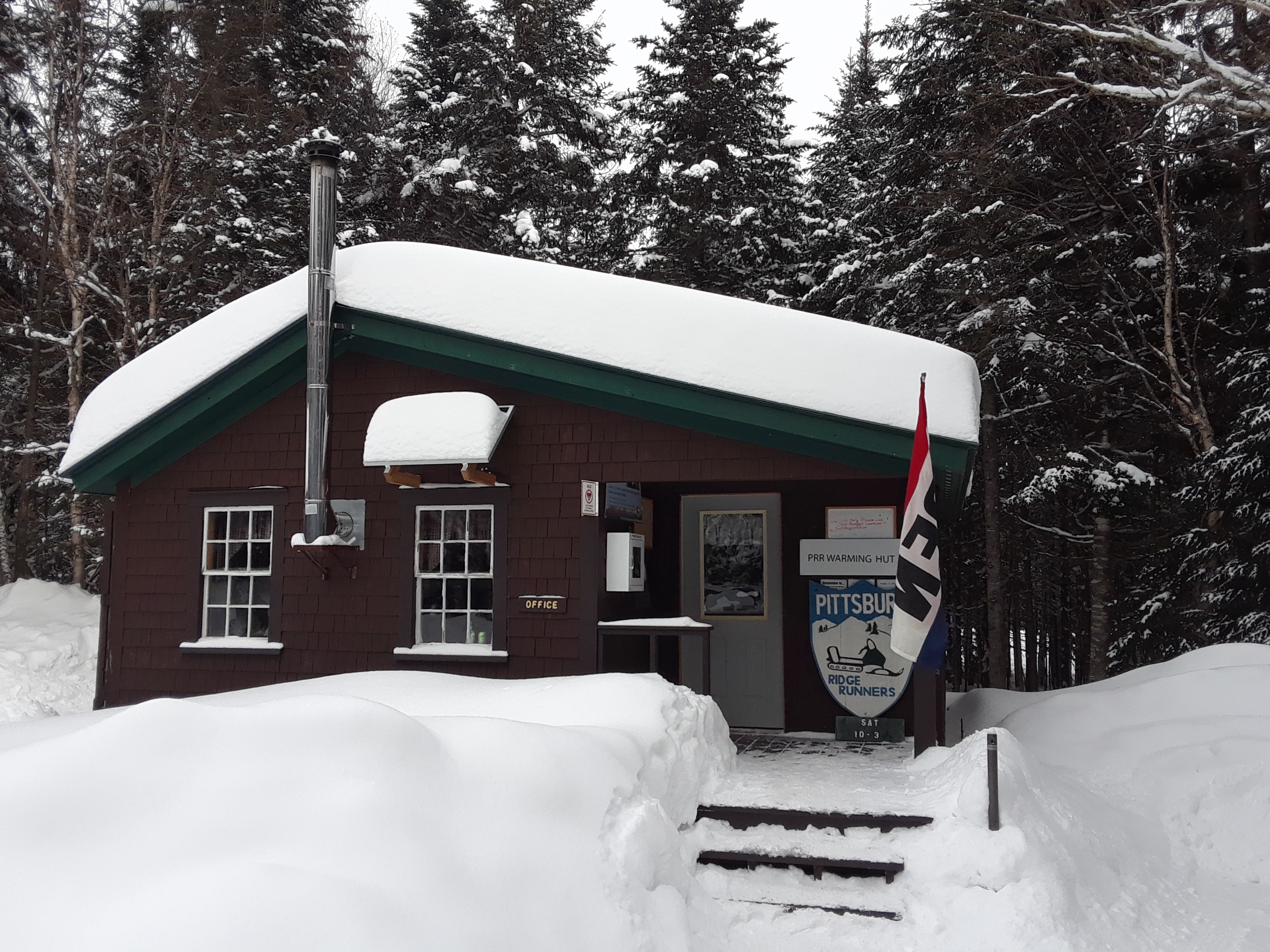 February 2nd is Groundhog Day. We don't need Punxsutawney Phil to tell us that Pittsburg is in for 6 more weeks of winter! The snow has been falling and the cold temps have allowed our grooming team to create mid-February conditions. This weekend (2/2 & 2/3) you can ride in Vermont or Maine on your NH registration. (You have to have liability insurance in VT)
This Saturday at The PRR Warming Hut, Cathy and Terry Swain will be assisted by Susan & Mark Porter. This will be The Porters' first-time volunteering with us so be sure to let them know how much you appreciate them! The menu will include a delicious Corn Chowder prepared for us by The Green Acres Country Store. If you have never been, the store is located on Day Rd and definitely worth a visit. We will also have our famous Turkey soup, made with love by the ladies at the clubhouse kitchen! Hut Dogs, the best dam dogs north of Foxboro, will be piping hot and ready for you! We have hot & cold drinks, fresh baked cookies, candy, PRR maps, hats and raffle tickets.
Stop up to The Hut for a snack, lunch or just to warm up and say HI! We'll be there on Saturday from 10am to 3pm. GO PATS!