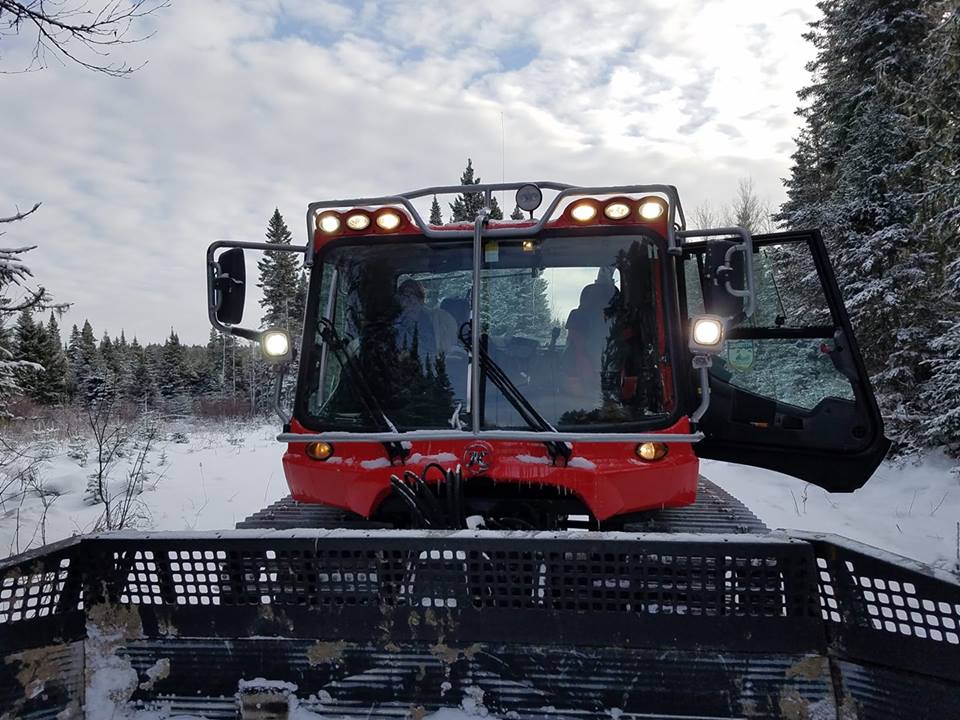 "Groomers have been out.
We did have two very unforeseen break downs that both required a tractor trailer to haul both units back to the shop just hours apart. One is all set and will be back in service tomorrow night, the other should be repaired tomorrow by day's end.
As for the trails we received yet another 2-4 inches of new snow last night.
Conditions south of 1st Connecticut Lake continue to improve but we definitely still could use another 6-12″ to repair what mother nature removed a couple weeks ago.
There are NO updates on the East side of Rt. 3 as to when the current logging operations will move to their winter jobs to Magalloway. As of right now nothing has changed since before and it will remain CLOSED!
Hoping for a great weekend for all of our visitors and guests to enjoy our trail system."
Kevin Lassonde, grooming coordinator PRRSC.