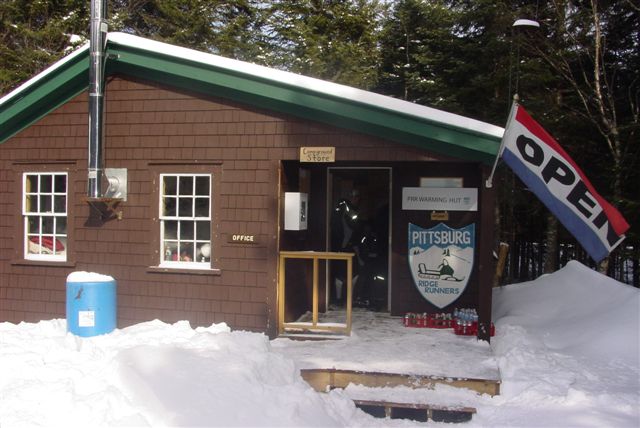 This week should provide some great riding in The 'Burg! The weather seems to have calmed down (for now) and the trails should be top notch thanks to the PRR grooming team. When it comes to flat snow…they rock!
We have some great food for you to enjoy at The Hut too. We will have Clubhouse Turkey Rice soup, Anita has made us her delicious pea soup. Of course we have lots of "the best dogs north of Beantown!" along with hot & cold drinks, fresh baked cookies, candies, PRR Club sweatshirts, hats, 2018 trail maps, raffle tickets for the 2018 SkiDoo and lots of fun conversation!
So if you're up north enjoying the best trails in NH (The PRR trails of course) stop up to The Hut to visit, eat or just take a break. We're located in the Deer Mountain Campground just off Corridor 5 and we're open on Saturday's from 10am-3pm. This weeks "hut hosts" will be 2 Sue's, Carol and myself! 2 Sue's…OMG!!!
GO PATS!