Hello Snowmobilers,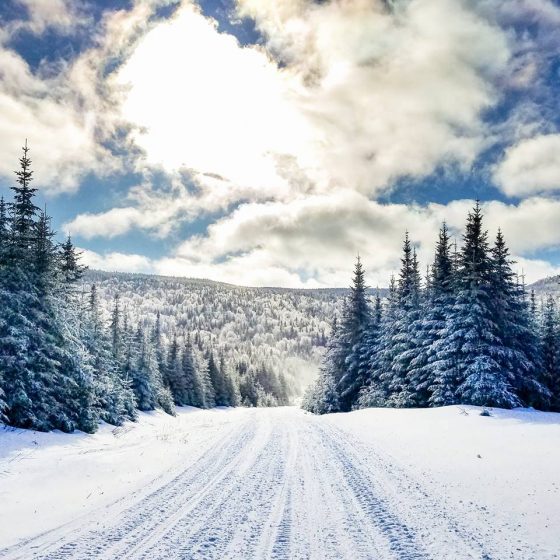 Photo William Neault
Last Friday Mother Nature threw us a curve ball with 50 degree temperatures and heavy rain which caused massive water bars and trail flooding.
Luckily most of our trail system made out pretty well and with the cold temperatures that returned the groomers were able to work their magic filling in the water bars.
Here is the latest Trail Report from Kevin Lassonde, Grooming Coordinator PRRSC
"80 % of our system has been double groomed and the reports are trails are still in great condition.
The only areas left to do is Malvina loop and 142 ,146 and corridor 20 to Beecher Falls VT. Most likely will not groom that section of 20 until we receive more snow.
Next update will be Friday.
Come ride with us!!"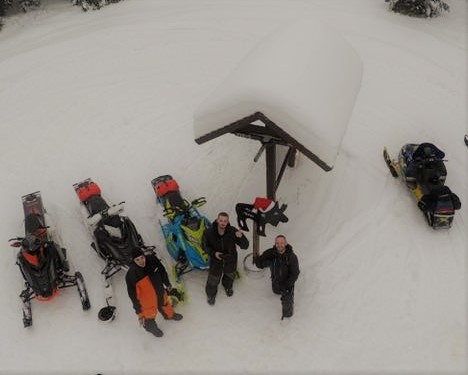 Where's Melvin?
Riders are having lots of fun finding Melvin in the Burg.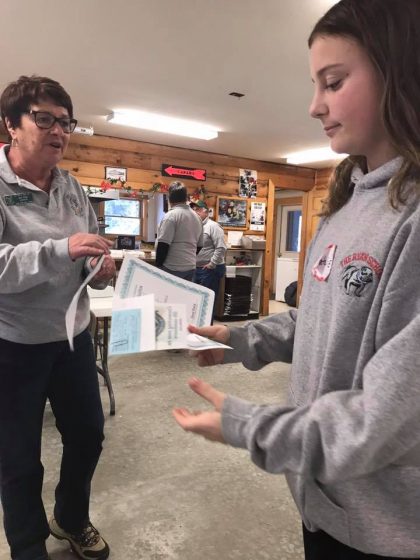 The Snowmobile Safety Course took place last Saturday with around 15 students in attendance.
Here's what Amanda Condon Mattuchio one of the participants had to say;
"Just wanted to take a minute to thank Sue Rugg, Brynn Rugg, Dale and their clan for the great Snowmobile Safety Class taught on Saturday. The Pittsburg Fire Dept, Fish and Game, Kevin Lassonde and Herbie Batchelder all did a great job with the information. The kids (and adults) thought it was very informative. I highly recommend this class!!!
Thank you for all you do!!! (PS- The Mac and cheese was to die for!)"
There are around 300 snowmobile raffle tickets left.
You can buy your ticket locally at some of the lodges, the Warming Hut & Young's Store.
Speaking of tickets, NH F & G Dept. is cracking down on off trail riding. The landowner is very concerned with all of the tree damage that is caused by this activity. Off trail riders are being ticketed.
Up Coming Events
1/20 – Saturday – The Warming Hut at Deer Mountain Campground on Trail # 5.
1/26,27 & 28 – Reciprocity Weekend. Maine, New Hampshire and Vermont open their doors to snowmobilers. With a registration from one of the 3 participating states you can ride in all 3 states all weekend.
Before riding in Vermont check out what you need to ride in Vermont.
1/27 – Saturday – The Warming Hut at Deer Mountain Campground on Trail # 5.
1/27 – Annual Turkey Dinner, 5 to 7:00 pm. at the club house.
From all of us at the club house
Happy Trails and ride safely.