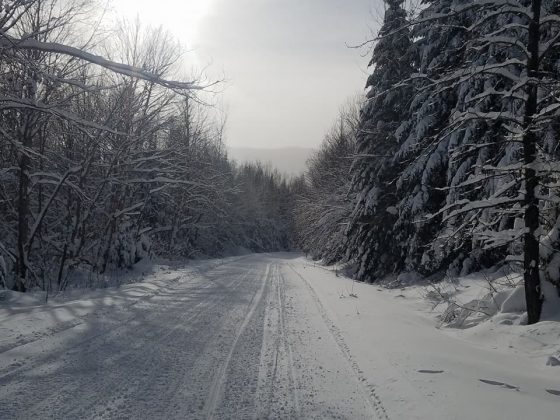 Phil Snow Facebook photo
"Hi Snowmobilers,
I will hopefully be able to finish opening up NH 20 to Vermont in the morning.
Otherwise the rest of our trail system is Flat, White and frozen tighter than…… Well I'll let you decide!
Please observe current trail reroutes, closure and changes for this season.
Ride responsibly, you are a long cold ride from the hospital.
In any emergency please find the closest telephone, or cell service and without a doubt dial 911!!!!!
Unless in immediate danger, do not move the patient, do everything possible to keep them warm, and send someone to call for help. The Pittsburg Fire Department is set up with State of the art wilderness rescue equipment to perform these type of wilderness extrications.
Dress accordingly for the constantly changing conditions."
Respectfully submitted grooming coordinator, Kevin Lassonde