Hello Snowmobilers,
The Burg's trail system is pretty hot right now. The groomers have been out everyday keeping the trails flat.
Trail conditions are very good to excellent.
The frigid temperatures are expected to continue for several more days but riders are out there having fun just not for long periods of time.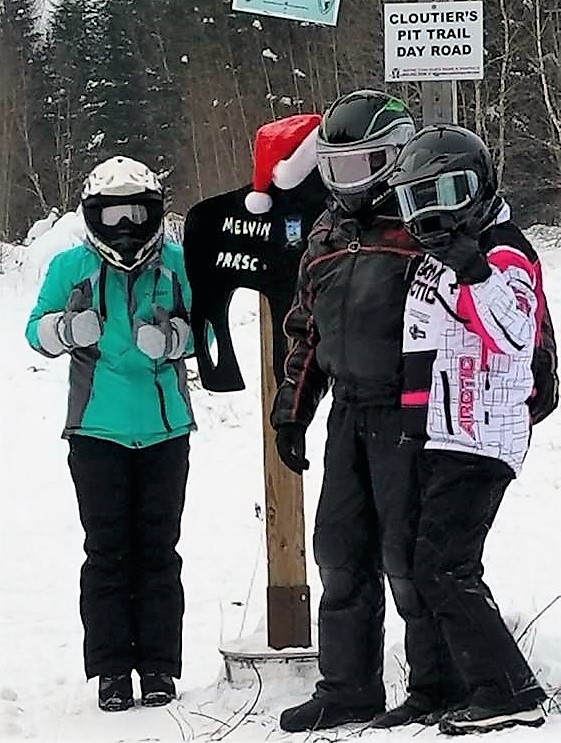 Melvin is back out on the trails again this year.
Come on up to ride the best trails around and see if you can find Melvin.
Update on past events:
THE ANNUAL CHRISTMAS CRAFT FAIR was a great success raising just over $2,500 for Easter Seals Camp Snomo.
Thanks to everyone that volunteered again this year.
THE ANNUAL LANDOWNER, VOLUTEER & GROOMER DRIVER APPRECIATION BANQUET was well attended again this year. There were just over 50 people in attendance.
1/6 – Warming Hut opens for the season weather permitting.The Warming Hut will be open on Saturdays from 10:00 am to 3:00 pm. at Deer Mtn. campground.
1/11 – Pot luck dinner and monthly meeting, 6:30 to 8:30 at the club house.
1/13 – The SNOWMOBILE SAFETY COURSE, Saturday, 9:00am to 4:00pm at the club house. If you have any questions, please call Sue at 538-9611.
1/13 – Snowmobile Blessing, 9:00 to 11:00 am., at Granite State Power & Equipment.
1/27 – Annual Turkey Dinner, 5 to 7:00 pm. at the club house.
From all of us at the club house Happy New Year!
Happy Trails and ride safely.