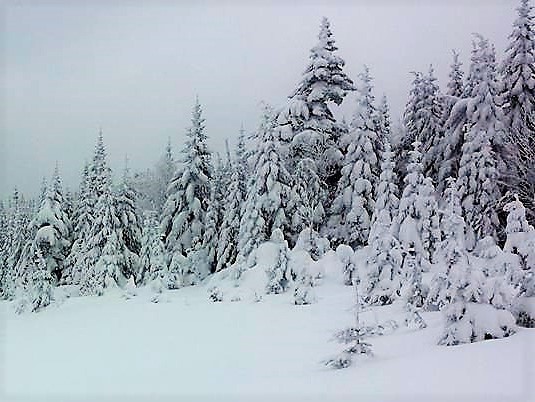 The Burg got nailed yesterday and last night with over 14+ inches of new snow and that is on top of what we received during the last 4 days.
The groomer operators had to call it quits half way through their shift last night because of very poor visibility with "White Out" conditions. Therefore, some of our trail system has not been groomed.
All four groomers will be out later today to tackle the trails. It will take several days to get the trails packed and groomed. Please be patient…..the groomer operators will get the trails back into great condition as quickly as possible.
Please use caution and try to stay on the groomed trails. If you get stuck in this very deep snow, do not overexert yourself trying to get free. Wait for help from other riders if neccessary. We want everyone to be safe out there.
If any of you are still doing the Snow Dance……Please Stop!