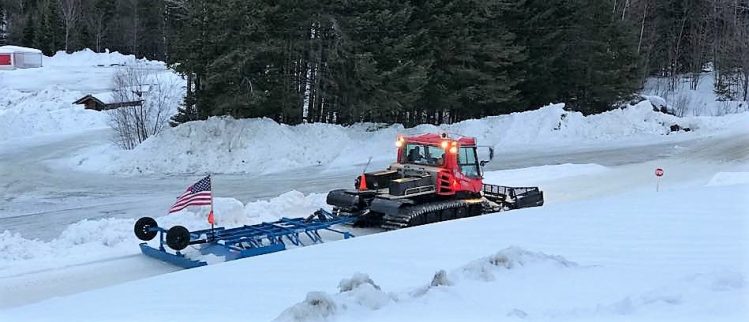 This is what riders said on our Facebook page today.
"Thank you PRR Groomers! Great day on the trails today and looks like your making ribbons for tomorrow!!!!!" S Gove
"On top of Diamond Ridge/Scenic Vista. Absolutely beautiful runs today!" N T Bowen
"Awesome trails today.. Thank You Ridge Runners!" C Fortin
"Beautiful Day, amazing trails… Thank You!!" M R Gosnell
The Burg has been experiencing some crazy temperatures. Balmy one day, back to cold the next day and it will be back to Spring like temps for the rest of the week. Regardless of the temperature roller coaster we still have feet and feet of snow.
Enjoy these fantastic conditions while they're here!
Our weather looks very mild for the next few days which will be great for all the families here in the Burg enjoying School Vacation Week. The kids will have fun searching for Melvin, feeding the Gray Jays and how about a trail side cookout like these folks here. That sure looks like fun!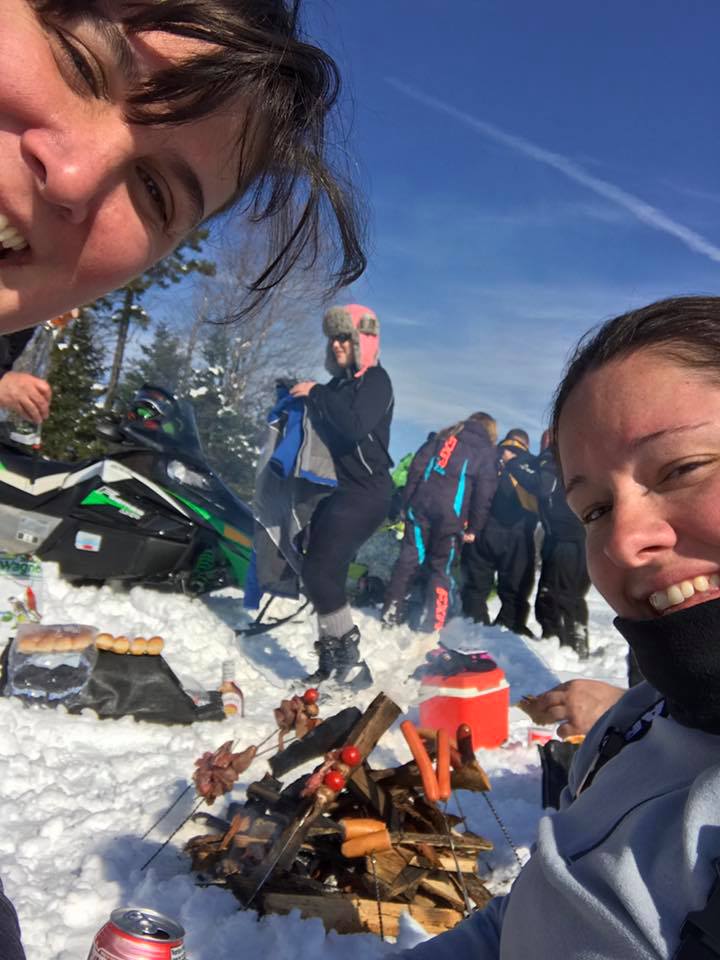 Lots of fun in the Burg this Saturday!!
The day starts off with a Poker Run which benefits the Pittsburg High School graduating class of 2017. Registration is at Young's Store starting at 8:00. Then the Warming Hut will be open on Saturday 10 to 3. To finish off the day there's the the Annual Steak Feed and the Snowmobile Raffle at the Ridge Runners club house. The dinner is from 4:30 to 7:00 and the snowmobile raffle drawing takes place at 7:00. Who will be the lucky winner this year??
Have a great time in the Burg and Happy Trails!!
Current Trail Conditions
Corridor 5 from the Canadian border to all trails East of Route 3.
Trails 145,144, 143, 112, 136
Good Groomed 30+ "
Deer Mtn-Trail 141 to all trails West of Route 3.
Trails 140
Good Groomed 30+ "
West side of Perry Stream
Trail 147
Good Groomed 30 +"
Magalloway to 1st Ct Lake
Trails 112, Cor. 5 & 20, 138, 139
Good Groomed 30″+
1st CT Lake to Back Lake
Trails 147, 141,142,146
Good Groomed 30″+
South of Back Lake to Pittsburg Village
Trails 142, 146, Cor. 20
Good Groomed 24+"
Pittsburg Village to Beecher Falls,VT
Trails Cor. 20
Good Groomed 24+"
Malvina Loop
Good Groomed 24 to 30+ "