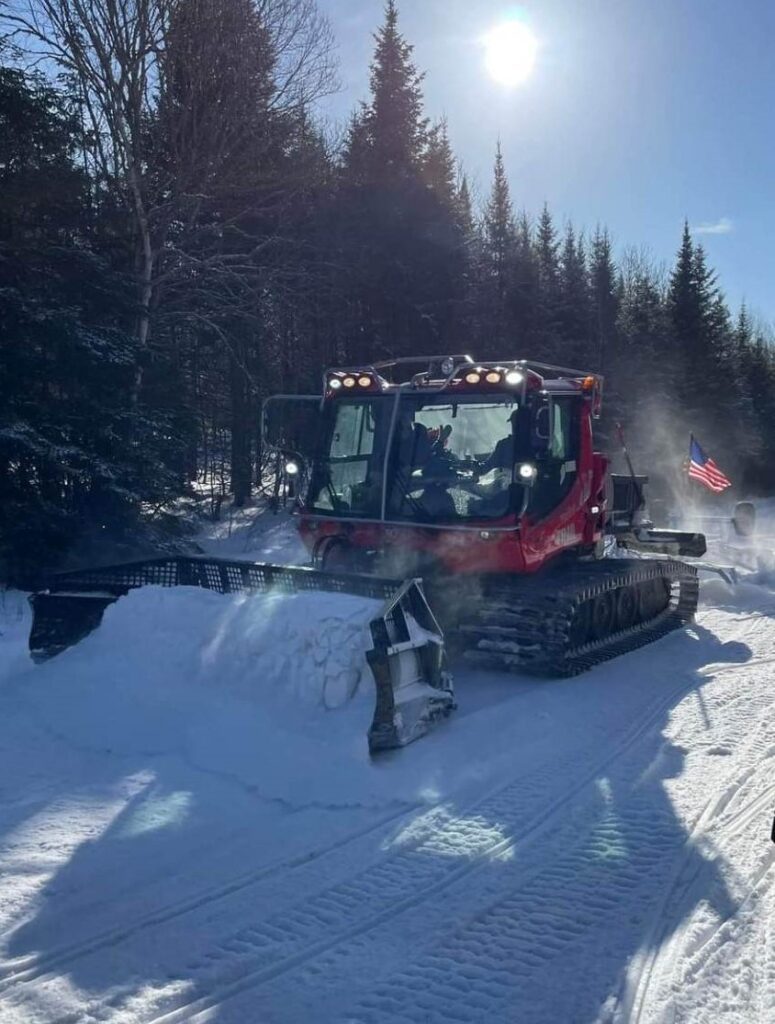 Trail Report from Jason Busfield, PRR Grooming Co-Ordinator
"Pittsburg has received 4-8 inches of new snow, and more in the higher elevations. This added snow should really help the trails around town and on Trail 20 South to Beecher Falls, VT.
Trails to the North are in Great Condition with some icy spots. Please watchout in the corners.
Three groomers are out tonight. Bully 15 was having some technical difficulties, but repairs are just about complete, and it will be back out on the trails tomorrow evening.
The new snow is going to take us a couple of days to pack and groom flat, so please be patient.
Most of the trails will be groomed for the weekend." JB
It's going to be a very exciting weekend.
Enjoy the new snow. There's more snow coming later this week.
Like the saying, " March comes in like a Lion."
Ride safe and enjoy Pittsburg.