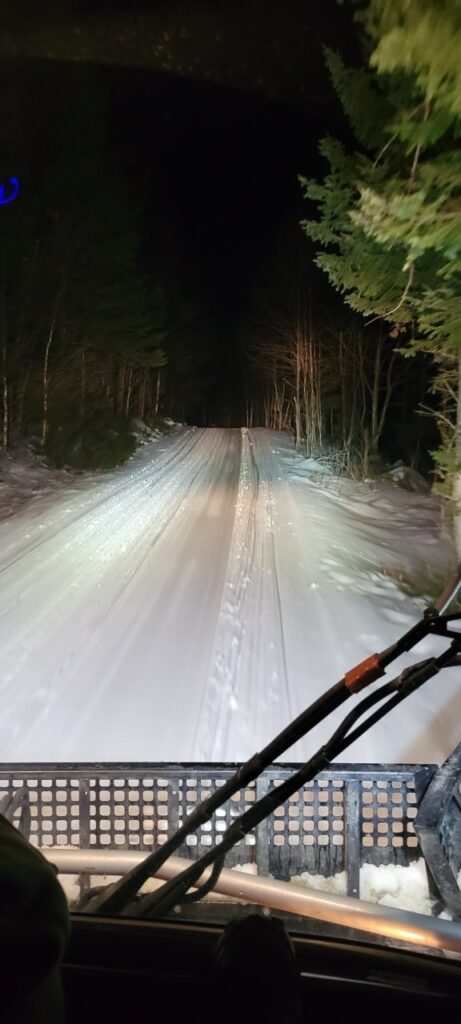 Despite the warm temps, Mike and Zeb are making it work! Good effort fellas.
Some areas of the system are too wet to groom, and the operators decided they were doing more harm than good and turned around.
It's one of those situations where you don't know until you try.