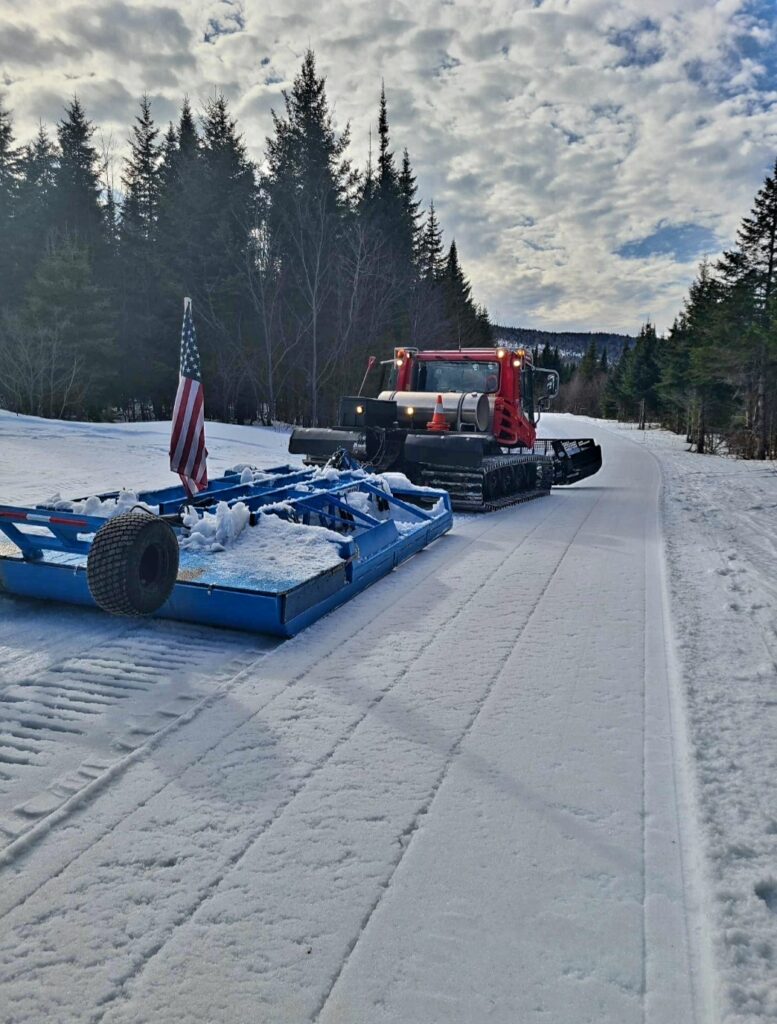 "Pittsburg has received some snow overnight. We've had some warm weather this week which has made for some interesting grooming conditions, but we have managed to keep building up the base and widening the trails. Snow cover is still good. We've procesed the snow we have through the drags so many times that we've removed all the air which makes the snow consistency like "sugar." It doesn't stick well to the trail, particularly in the corners making them icy.
PLEASE USE CAUTION IN THE CORNERS!
Slow way down and stay on your side!
Trails are holding up well and in good to great condition the further north you go.
Trails in the hub area and south of the village are marginal. Groomers are going to roll throughout the week as long as Mother Nature doesn't shut us down with spring like temps and rain.
The extended forecast looks a little warm for good grooming to take place. There is a fine line between doing more harm than good when grooming in warm weather.
We will continue to keep you updated, and do the best we can to provide you with good conditions."
Happy Valentine's Day! ❤
Things happening this weekend –
2/19- Sunday – SSgt. Jesse Sherrill Memorial Snowmobile Run. 10:00am to 5:30pm, at the PRR Club House.