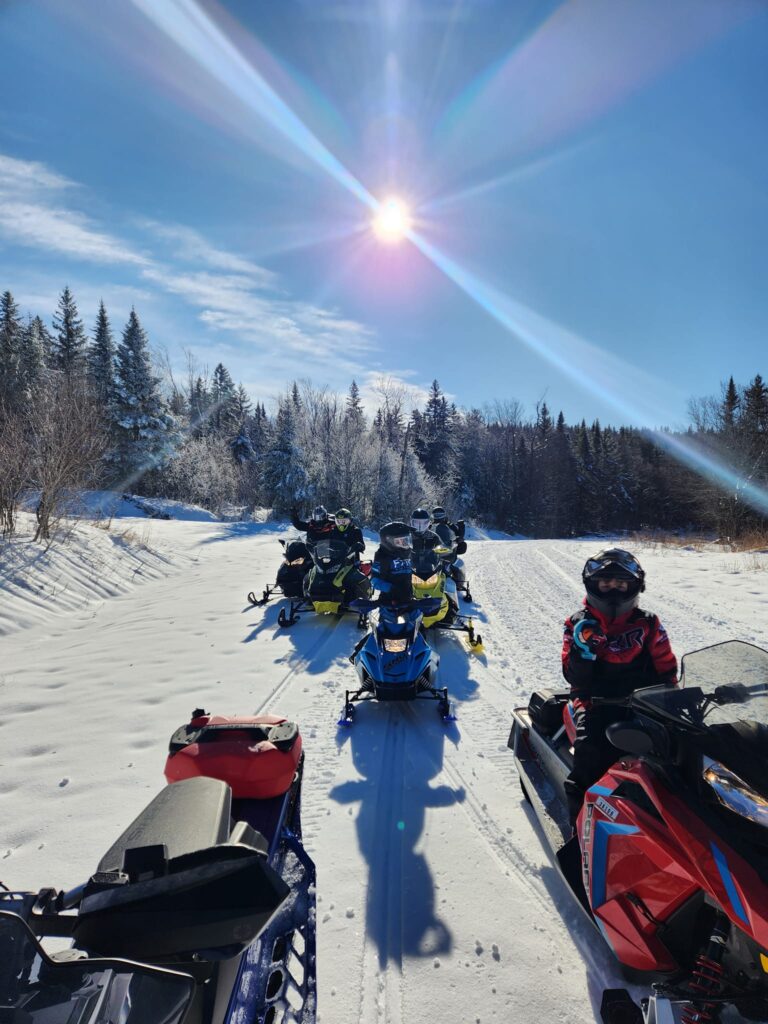 Hello Snowmobilers,
Most of our trail system is now open.
We received GREAT NEWS last week that the Perry Stream trails – 140 /141 /142 /147 are OPEN!
It turns out there will not be any logging happening after all.
Unfortunately our 2023 Trail Maps have been printed showing those trails as being closed.
Here's a snap shot of those trails from the 2022 Trail Map.
Hopefully you can add them to your new 2023 Trail Map.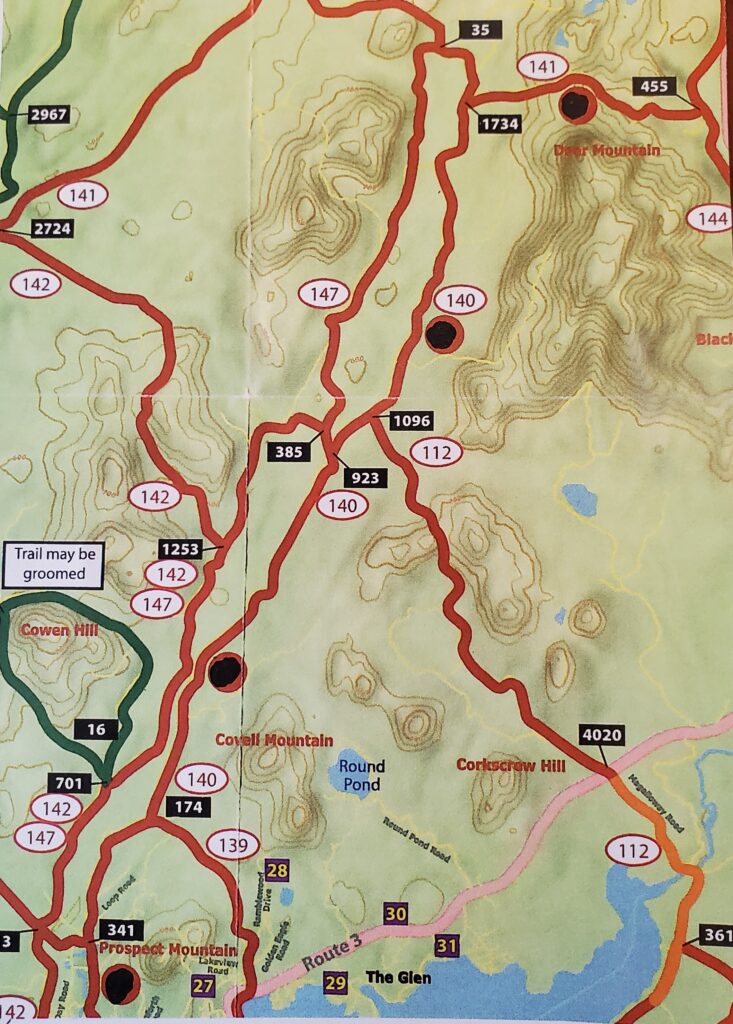 The groomers will continue daytime grooming for the next 5 days, then transition to night grooming, which is the preferred way to groom trails.
Night grooming gives the trails the needed time to setup, and they holdup much longer the next day.
Trails north of Magalloway Rd, the East side and West side trails are in good condition with good snow cover.
Trails south of Magalloway Road, to the Back Lake hub area are in good to fair condition.
Corridor 20 south from Pittsburg village to Canaan VT is OPEN, ungroomed, but track packed and passable. Needs more snow.
Trail 142 north & south of the Route 3, Lake Francis boat ramp, and Trail 139 along side First Connecticut Lake and Route 3, are closed due to high water.
Trail updates will be posted on Facebook and on our website. Watch for Jason Busfield's trailside videos on Facebook.
Please take it easy out there.
Watch out for the groomers, water bars, rocks and icy corners.
A snowstorm is moving in later tonight with possibly 6 to 8 inches of snow. Then next weeks forecast is looking very snowy.
Yeah! Pittsburg Flurries!
Turkey Feed is this Saturday night!
We hope you join us.
The Warming Hut will be open at the Club House on Saturday from 10am to 3pm.
Upcoming Events –
1/28 – This Saturday, The Annual Turkey Dinner. There will be 3 seating times – 5, 6, & 7pm. Take-Out available. Reservations are required. RSVP at the Club House, call mornings – 603-538-1142. Please leave a message or email –

[email protected]
1/27, 28 & 29th – VT $25 Snowmobile Weekend
DATE CHANGE 2/5- Sunday, Back Lake Shoot Out Snowmobile Races
2/9 – Thursday, Monthly Meeting – 6:30, at the Club House.
2/11 – Saturday – 23rd Annual North Country Firefighters' Ride-In & Poker Run. Starts at the Colebrook Fire Department, ends at the Beecher Falls Fire Department. 8am to 4pm.
2/25 – Saturday, The Annual Steak Feed & Sled Raffle, 5 to 7 pm at the Club House.
3/4, 5 & 6th, NH & ME Free Snowmobile Weekend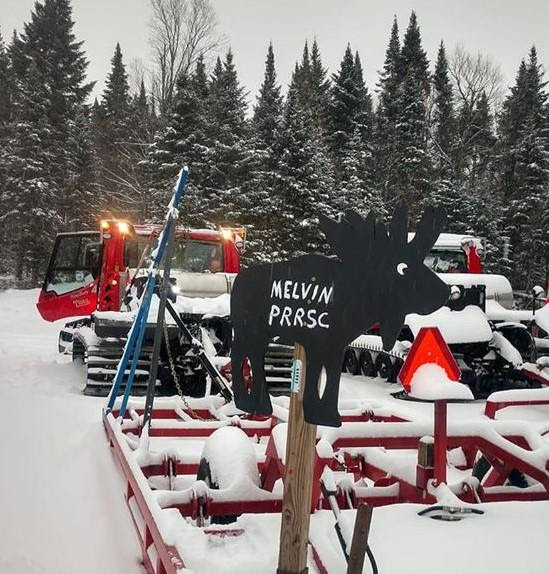 WHERE'S MELVIN?
We've heard Melvin's been on a spa vacation getting a facelift. He'll be out roaming the trails very soon.
Looking forward to seeing you all very soon.
Ride safe & Think Snow!