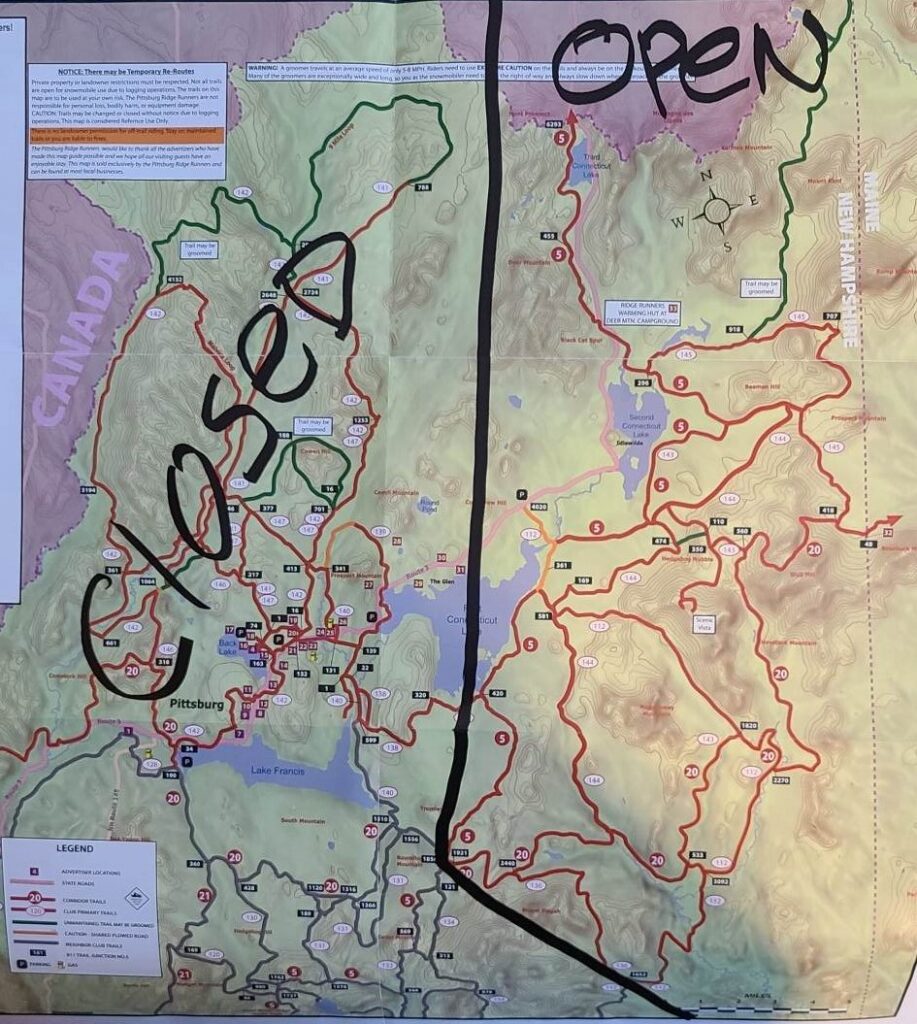 Jason's Trail Report – Saturday, 1/14/23
"Today we are going to open 50% of our trail system.
The East side has decent snow cover and conditions are marginal at best. You still need to be aware of open water bars, stumps, rocks, trees, etc. It's early season conditions.
Trailering north is your only option for the time being to access the trails. Trailer to Magalloway Road, or further North to East Inlet/Deer Mountain Campground.
Trails are ungroomed until we receive more snow to avoid costly damages to our equipment.
LAKES ARE NOT SAFE TO RIDE ON – THIN ICE.
THE WEST SIDE OF OUR SYSTEM IS CLOSED UNTIL IT RECEIVES MORE SNOW. CONDITIONS ARE TOO THIN TO BE SAFE FOR YOU AS THE RIDER."
It's a start to the season. Colder temperatures are here, and it looks like some snow later this week.
Think snow, and please stay safe out there.