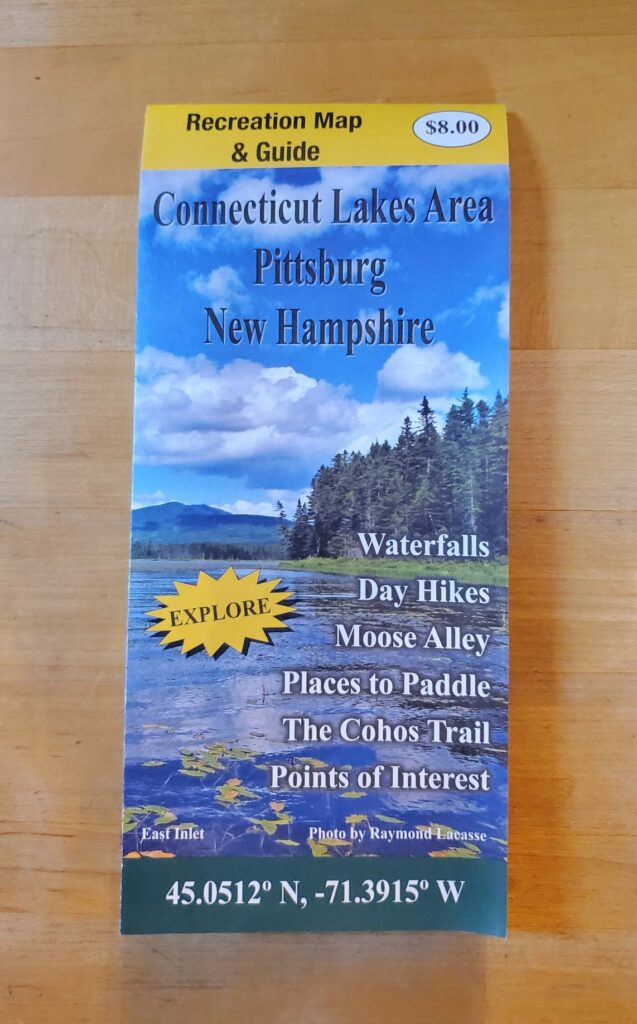 Our NEW Waterproof maps are on sale for $8.00! The Recreation map is full of great information on things to do and places to explore in Pittsburg, Vermont's Northeast Kingdom and Dixville Notch.
You can purchase a map at Tall Timber Lodge, Ramblewood Cabins, and at Young's Store. Or you can pick one up at the Club House, Monday through Friday in the morning.
The maps are available on the Club Store for $9.50, which includes shipping.
We would like to thank all the local businesses that advertised on the map. Please be sure to visit our local advertisers while you're exploring the area.