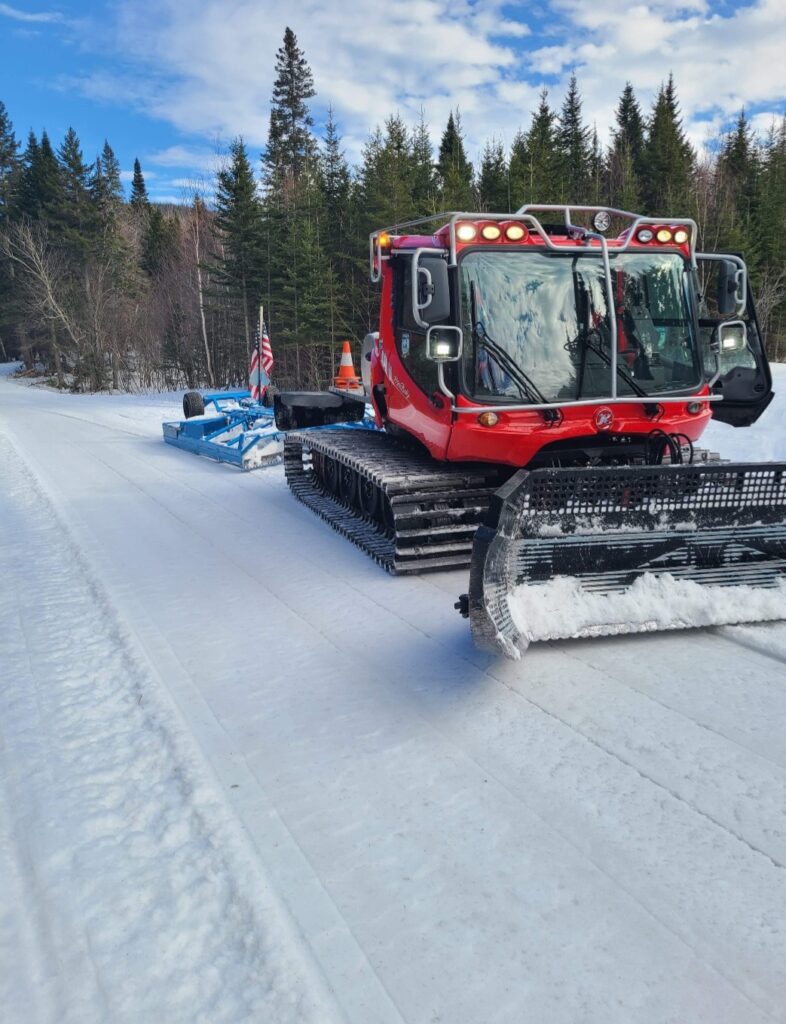 Trail Report from David Ainsworth, Grooming Coordinator
"Well as usual things change overnight up here. We tried but probably throwing in the towel for grooming.
Trailering to a northern area are your options for some spring riding on the trails to the North, Northeast and Northwest. You will likely come to sections of the trail that are melted out, and have to return the same way you came. Some loops may have bare spots that you can get around.
Getting out from Back Lake area is no longer possible as yesterday's warm spell ended that."
Our weather – at the moment (Thursday morning 11:00am) is a mixed bag of rain, sleet, and it's in the mid 30s.