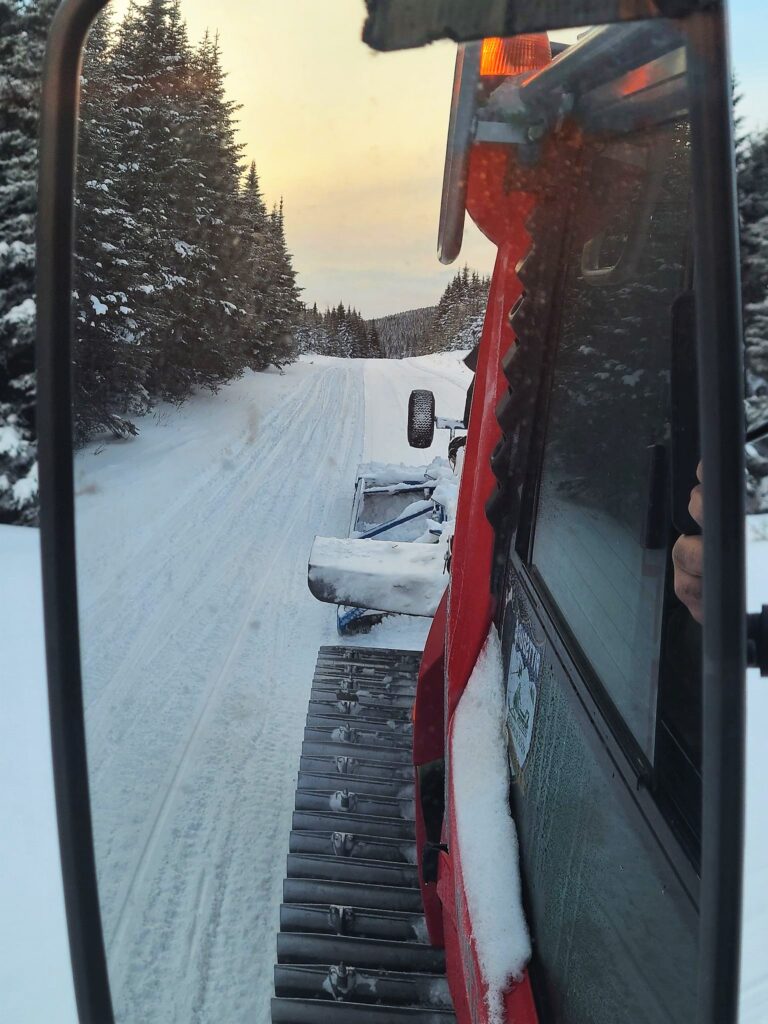 Trail Report from Jason Busfield, Grooming Coordinator
"Groomers are continuing to process the new snow from Friday's storm. We received 3 to 6 inches of snow with yesterday's snow squalls, and there will be more flurries on Tuesday. Winter is back!
Trails to the North, West, and Northeast continue to have the best riding conditions. South towards town, trails are in fair to good condition with minimal snow cover. Please be aware of ice under the snow, especially in the corners and on hills.
Our new Pisten Bully is 90% complete and scheduled to hit the trails Monday night. It's always important to use extreme caution while approaching a groomer . The new Bully has a four belt system, towing a 12′ wide mogul master drag. It's a big machine which requires a lot of space on the trail.
As always, ride to the right, slow down, and enjoy our trails……you never know, you might see a real "Melvin" the moose."
Our Raffle Winners – Congratulations to all the lucky winners!
2022 Skidoo MXZ 600 EFI – Alexander Koslowski from Pittsburg. $50 GC Rainbow Grille – The Malenfant Family from Colchester, VT $50 GC Full Send Bar & Grille – Linda Haig of Deerfield, NH Ramblewood GC – Pamela Childs of Dunstable, MA The 50/50 Raffle which totaled $395 – Nancy Merrill from Alton Bay, NH
The 2022 Steak Feed was a huge success with 236 Adults and 14 children attending. Thank you all for supporting the Pittsburg Ridge Runners.