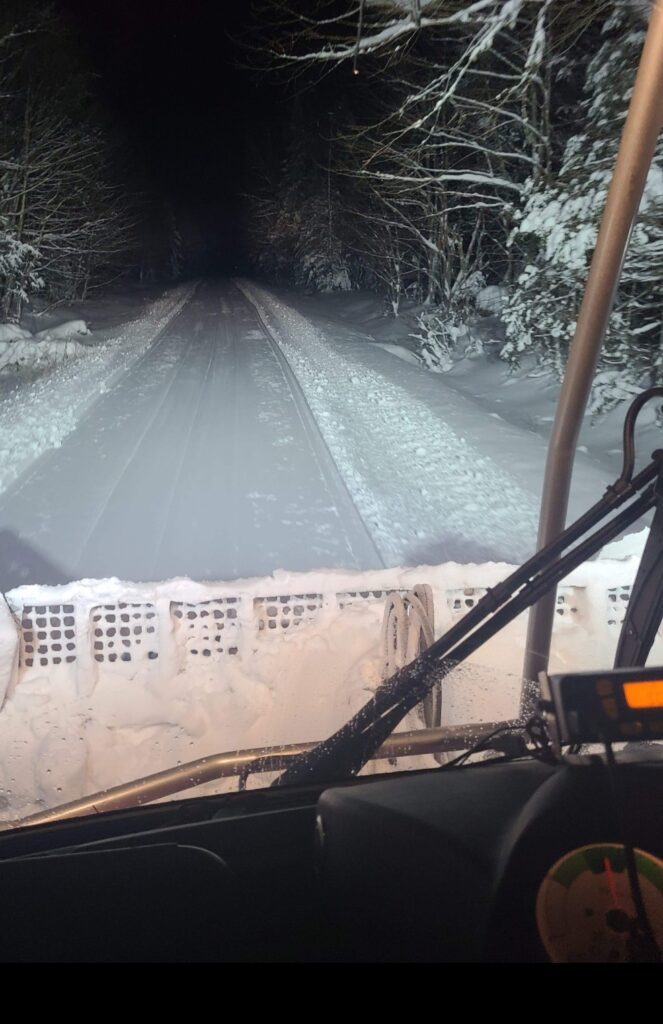 Trail Report from Jason Busfield, Grooming Coordinator and last night's Groomer Operators
"We have received 10-12 inches of new snow and more in the higher elevations with Friday's storm.
The Groomer operators have been tirelessly working on improving the icy conditions throughout the trail system. Please use caution as new snow on top of ice can be hazardous, especially on corners.
Trails to the north are going to be better than the southern portions of our system .
TRAIL OPEN – We are opening the trail (field) between Dorman's Quick Stop Gas and Young's Store this morning.
Watch for groomers as they will be out all weekend doing their part to make these trails a work of art.
Have a safe and enjoyable ride this weekend."
It's another cold day today, so dress accordingly. Take it easy on the trails, stay right and slow down in the corners.
We want everyone to have a great week, especially all the kids on school vacation.
Our Snowmobile Raffle drawing is a 4:00 pm, followed by our Annual Steak Feed.
Club House Warming Hut opens at 9:00 am.
Enjoy Pittsburg's Winter Wonderland.