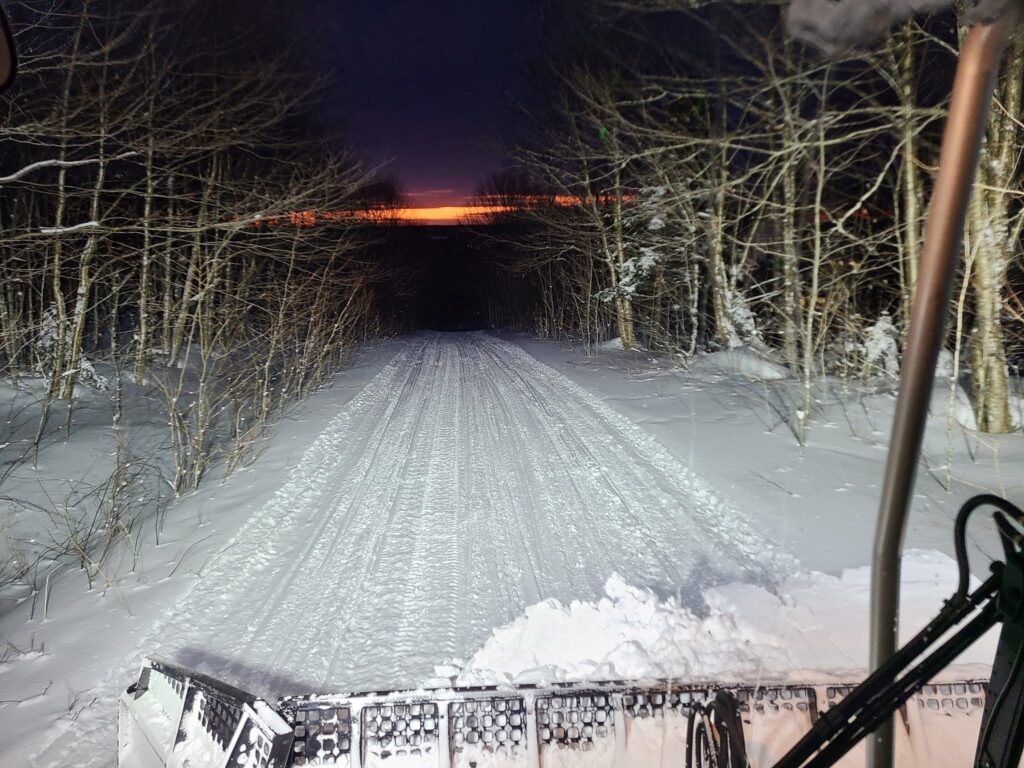 Trail Report – from David Ainsworth, 2/21/2022
" Four groomers were out last night and most of the trails are in Good shape. We still have water bars and we are fixing them as the water receeds. Please use caution.
Saturday night we received up to 6 inches of new snow in the north and it was also very windy.
Please keep an eye open for water bars. There are still quite a few on our trail system."