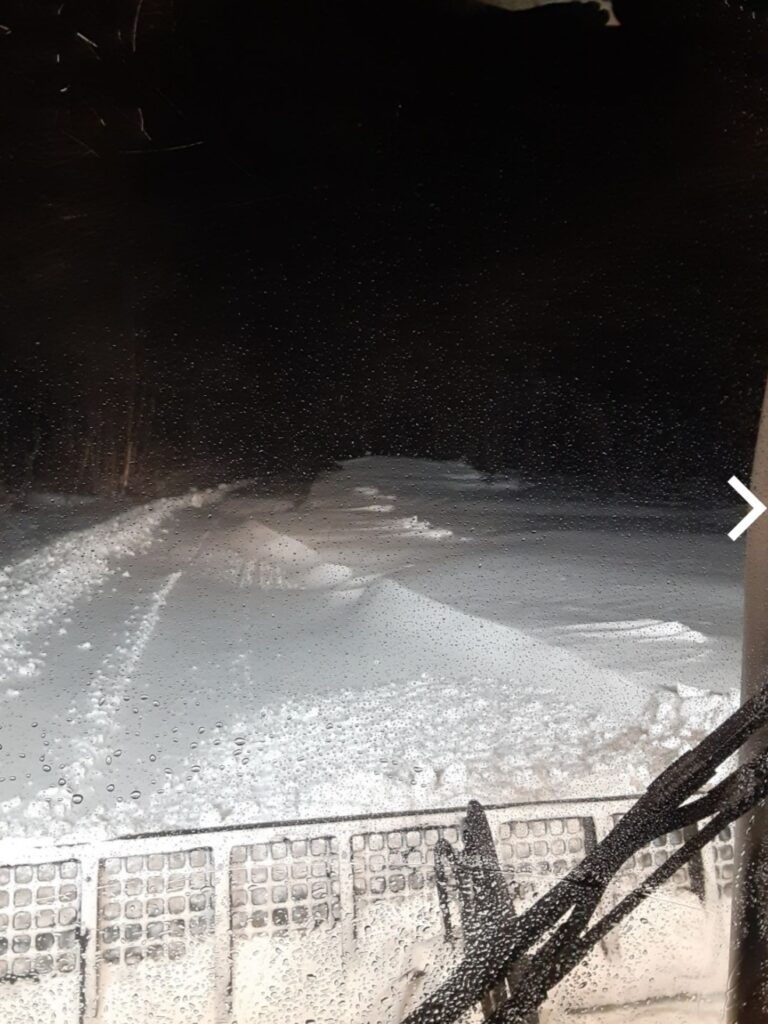 Pittsburg woke up to a beautiful white coating of snow, clear sky and cold temps. The groomers were out last night working hard to get the trails in great shape.
David Ainsworth reported that some snowmobilers have tried to drain a large water bar, and their efforts have helped, but he suggests to avoid Trail 145 from Route 3 towards Boundary Pond, and from the other side of Trail 145 at Jct. 918 towards Route 3, unless you are a very experienced rider.
Please use caution on the trails, watch for water bars and possibly some icy conditions.
Today is the SStg. Jesse Sherrill Memorial Snowmobile Run, starting at 9:00 am at the Pittsburg Ridge Runners Club House / Warming Hut.
Come on out and have some fun. This will be a great event to help out NH's State Trooper Jesse Sherrill's family.
Have fun on the trails. It's a chilly one today, so layer up, and keep an eye on the kids.
Keep right and ride safely.