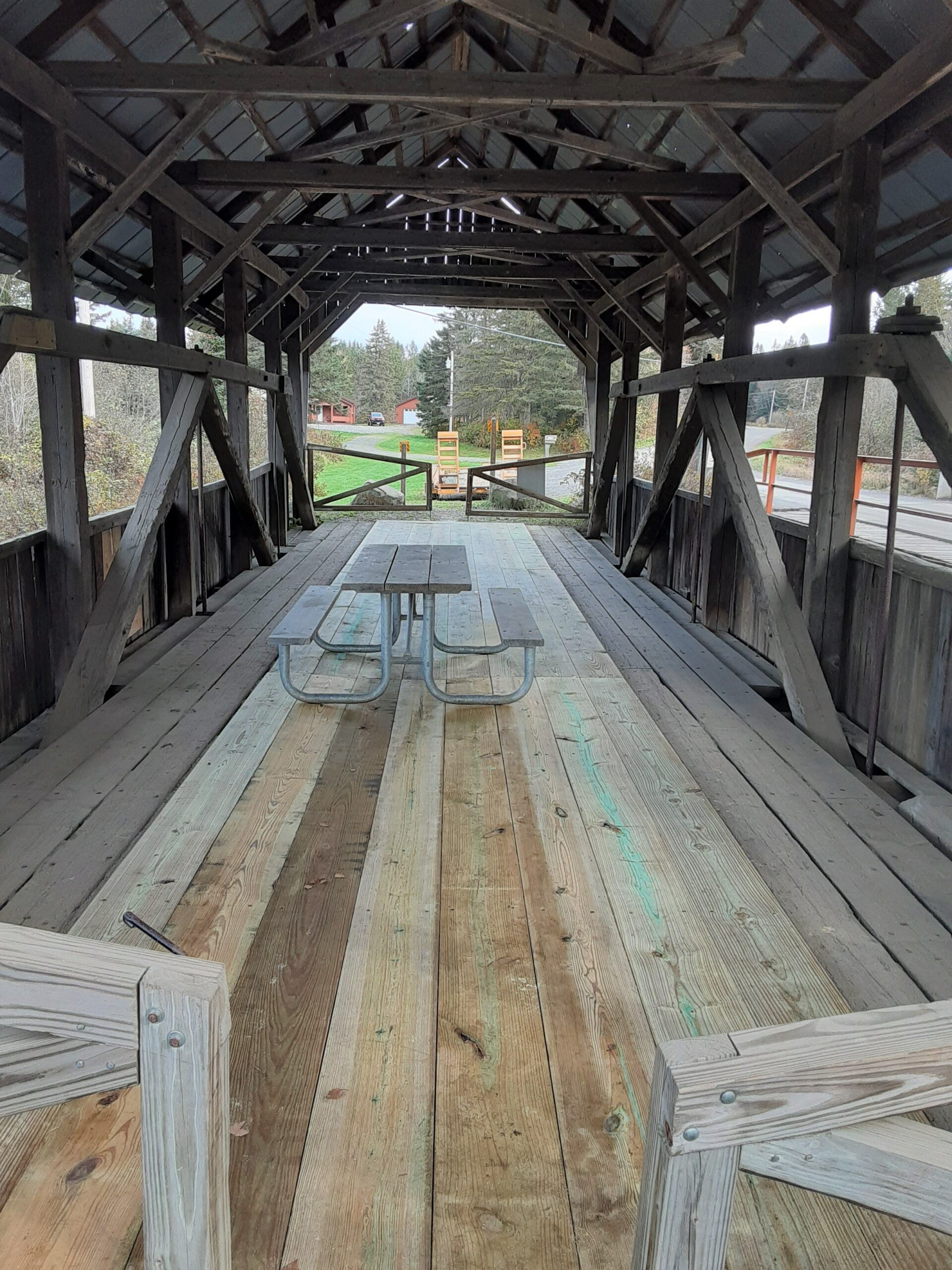 Curt Shaw, David Ainsworth, Brian Soucy, Steve Gagnon, Kathleen Gagnon, Tatum Corrente, Dan Pivonka, Matt Soucy and John (Iggy) did a great job installing new planks on the River Road Covered Bridge this past Saturday.
Thanks to all the volunteers for their hard work repairing the bridge. Nice job everyone!
This coming Saturday is another Work Party to do trail work. Workers will meet at the Club House, Saturday morning at 7:30. Lunch will be served.