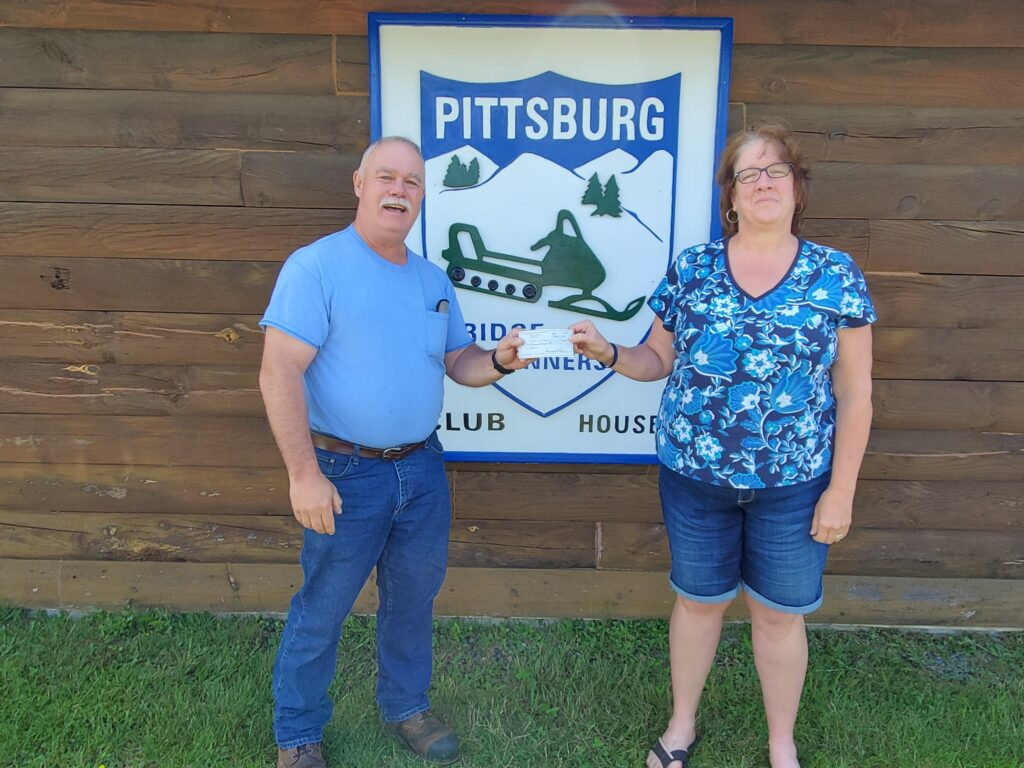 Thank you to Ray and Sylvia LaCasse for their very generous donation of $1,000 to the Pittsburg Ridge Runners Snowmobile Club, which they raised from raffles at their 2nd Arts & Crafts Fair held on July 4th.
If you have not been able to attend their craft fairs, they are awesome! The next one is August 7th.
We also want to thank all the people that have made donations toward our new groomer as well as other donations to the club. It is because of members like yourselves that our club exists. Your generosity is very much appreciated!!
CONGRATULATIONS to Ashley Boulton! She is this year's recipient of the $1,000 Pittsburg Ridge Runners Snowmobile Club Scholarship. Ashley graduated this year from Pittsburg School and will be attending St. Anselm College in the fall to follow her dream of becoming a Nurse Practitioner. We wish her the best of luck in her future endeavors!