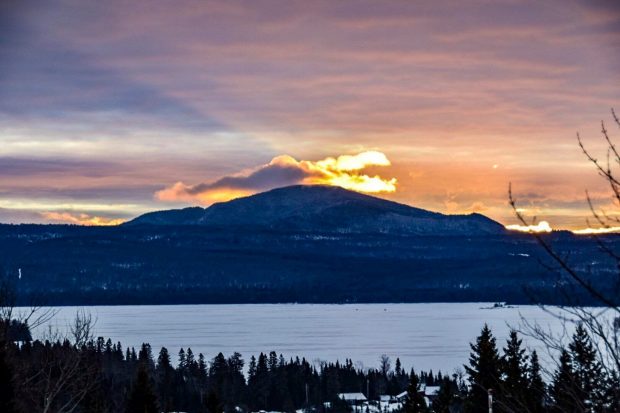 Hello snowmobilers,
We hope you are all enjoying this hot summer. Even up here in NH's north country we've seen 80 degree days. Thank goodness for the lakes. When someone says "Go Jump in the Lake" it's a good thing!
It's hard to believe July 4th has past. Snowmobile season will be here sooner than you know it.


We have added a new groomer to our Pisten Bully fleet, and we have sold one of our older groomers. This year we were awarded Grant-In-Aid funds from the State which will be a tremendous help. Many of you have already mailed in your membership renewals and have also made donations towards the new groomer which is much appreciated. Thank you very much!
We had a Board of Directors meeting last week to discuss many different things such as trail and bridge repairs and several upcoming events.
We would like to welcome two new members to our board, Justin Webber and John Fisher.
Here's a recap of our meeting.
June BOD Meeting –
* Curt announced that we did receive GIA funds for our new Pisten Bully groomer, no money for a new drag or for trail work. 
* Repair estimate to the River Road Covered Bridge to be around $2,000.Contract someone to brush out the trails that need it most – estimate $10,000 plus.
* The Club will have a booth selling food and clothing at this year's Old Home Day, August 21st. Volunteers needed.
* Diane has been getting fuel quotes from the local companies to lock in the best rates. 
* Board Member, Dave Lawrence suggested lining up guest speakers at our Monthly Meetings. The Board liked that idea.
* Work Party scheduled for Saturday, October 23rd. We will be needing volunteers for trail maintenance – brushing out the intersections and replacing decking on the River Road Covered Bridge. We had a great volunteer turnout last year and lots of work was accomplished that day. To put your name on the Volunteer List, please contact Curt via email – 

[email protected]


* The Christmas Craft Fair is scheduled for Saturday, November 27th. 

Upcoming Events:

* Pittsburg's Old Home Day – Saturday, August 21stThe Club will be selling burgers & hot dogs, clothing and memberships this year, and we need volunteers to help out. Justin Webber will be there but we need more volunteers. Please contact – Justin Webber – 603-834-0151 or Club Secretary – Diane Fisher –

[email protected]

or you can call the club house office in the mornings from 8 to 10 am – 603-538-1142.
* Grass Drags – October 8, 9 & 10th This is the Biggest, Baddest Snowmobile Event that snowmobilers can't wait for! It really gets everyone pumped up for snowmobile season. The last Grass Drags we did not attend because we did not have any volunteers to work the booth. It's a 3 day event that requires at least 6 people. Justin Webber will coordinate the booth work schedule. With enough volunteers everyone will get the time to enjoy the show as well.
* Christmas Craft Fair – Saturday, November 27th.
* 2022 SnoFest – Friday & Saturday, March 4 & 5thThe SnoFest is organized by the North Country Chamber of Commerce. This event requires lots of volunteers. Anyone interested in volunteering a few hours, please email the Chamber to put your name on the volunteer list –

[email protected]



Thank you all & we wish you a great remainder of your summer.
From all the board members.