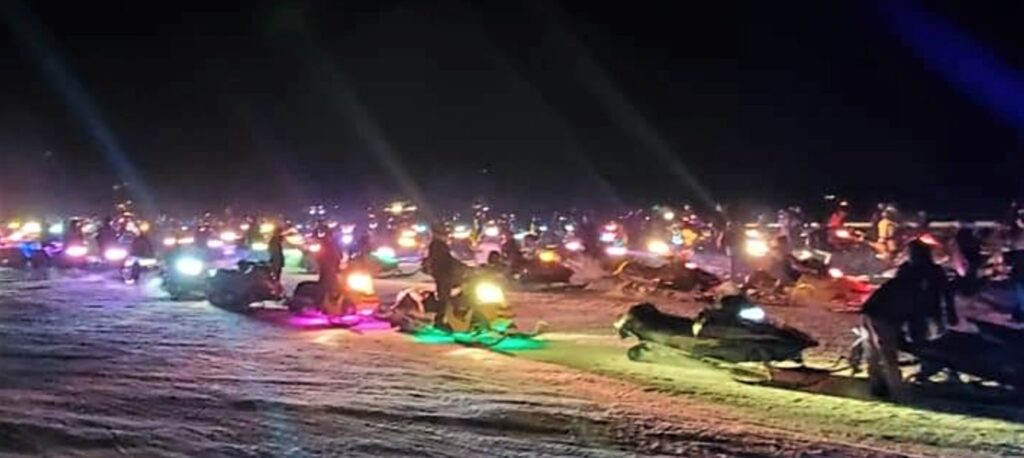 Mark Brennan's video has the sights and sounds of the 2021 Parade of Lights. Check it out.
The Pittsburg, NH, Firefighter's Association did an incredible job organizing this event. Thanks to all the volunteers that worked so hard. There were approximately 500 participants! It was an amazing night.
Kevin's Trail Report –
" The groomers have been running every night – 4 on Sunday night, 2 Monday and all 4 should be running Tuesday night. Our entire trail system will be groomed, and 9 Mile Loop and Malvina Loop will be done as well before the warm weather heads our way.
The groomers will not be going out for a couple of days during the warm temperatures.
Trail conditions:
Southern part of our system – Good, trail 146 to 142, good to fair shape.
Back Lake to 1st Lake – Good to Very Good
All Points North, West and East – Very Good to Excellent
We're not sure what this warm weather will bring us. Temperatures will cool back down on Friday night, and we will do another trail report Thursday or Friday.
Have a good week."
Kevin Lassonde, PRRSC Grooming Coordinator