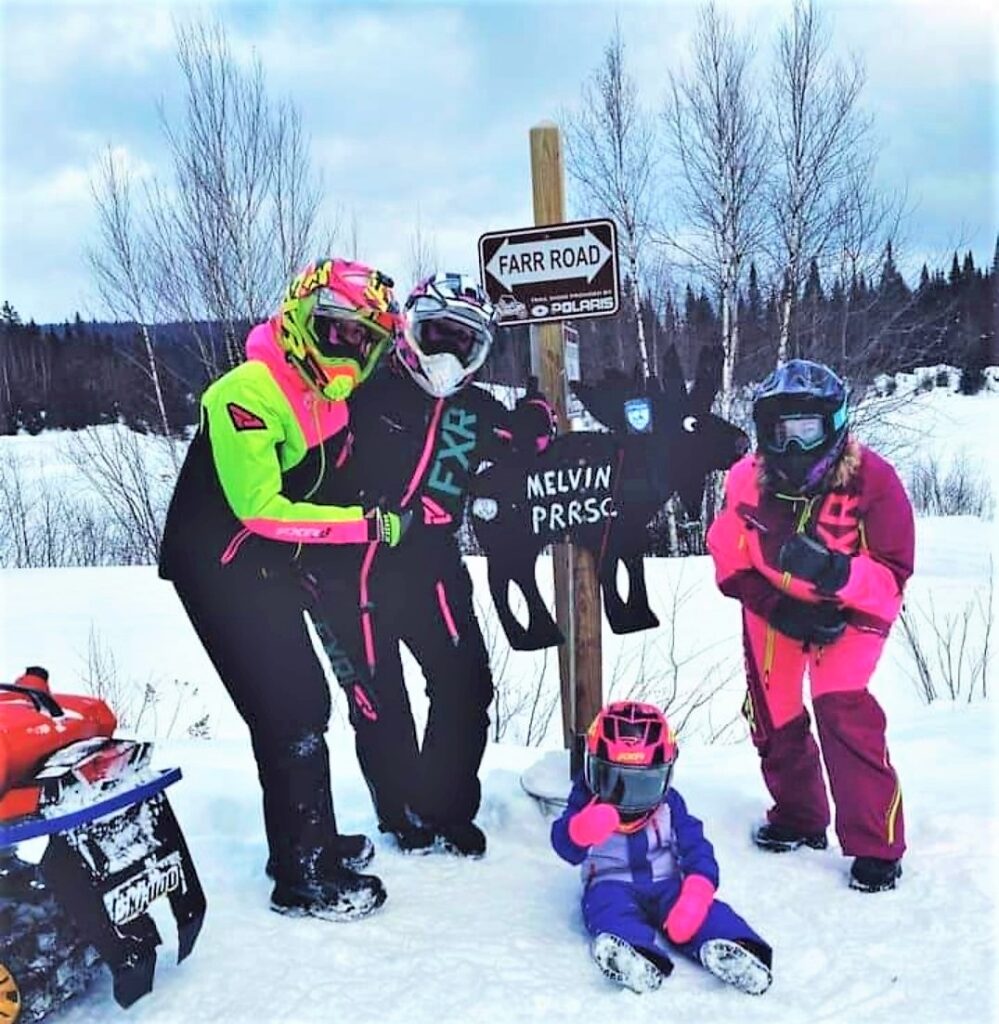 "After Monday's rain which was followed by cold temperatures, the trails froze up hard and are icy in some areas. Please be extra careful for that.
Tuesday night we received 3 to 4 inches of snow, which has helped improve trail conditions.
Three groomers were out Tuesday night and are back out there tonight.
Trail conditions –
The South end of the system to the Back Lake area – Good
Back Lake to 1st Lake – Good to Very Good
All Points North – Good to Very Good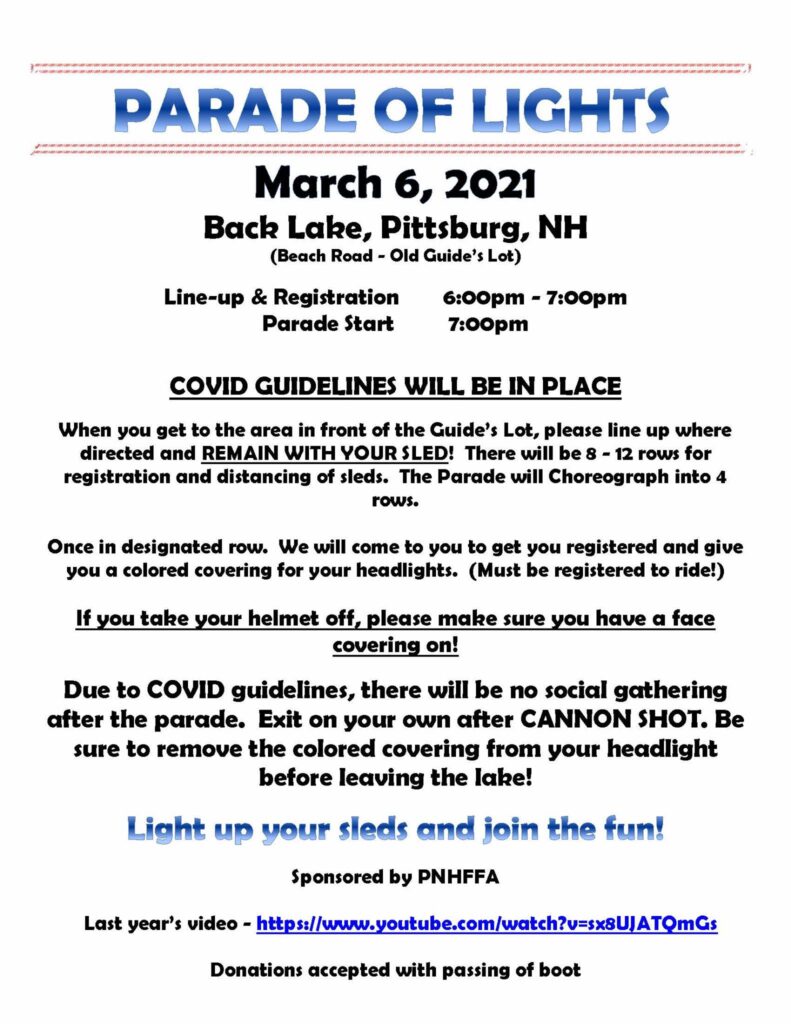 This Saturday night is the Parade Of Lights on Back Lake. This event to sponsored by the Pittsburg, NH, Firefighter's Association as a Fund Raiser. 
It's going to be chilly Saturday night in the single digits, so plan accordingly with an extra layer and hand & foot warmers.
Better to be safe than sorry. 
There will be another trail report on Friday.
Ride safe and talk to you soon."
Kevin Lassonde, Grooming Coordinator.
Click here for Kevin's LIVE Facebook trail report.
3/11 – Thursday, Monthly Club Meeting – 7:30 PM at the Club House
4/8 – Thursday, Annual Club Meeting and Club Elections, 7:30 PM at the Club House
We hope everyone has a great week of riding. Ride safe and stay right!
PRRSC