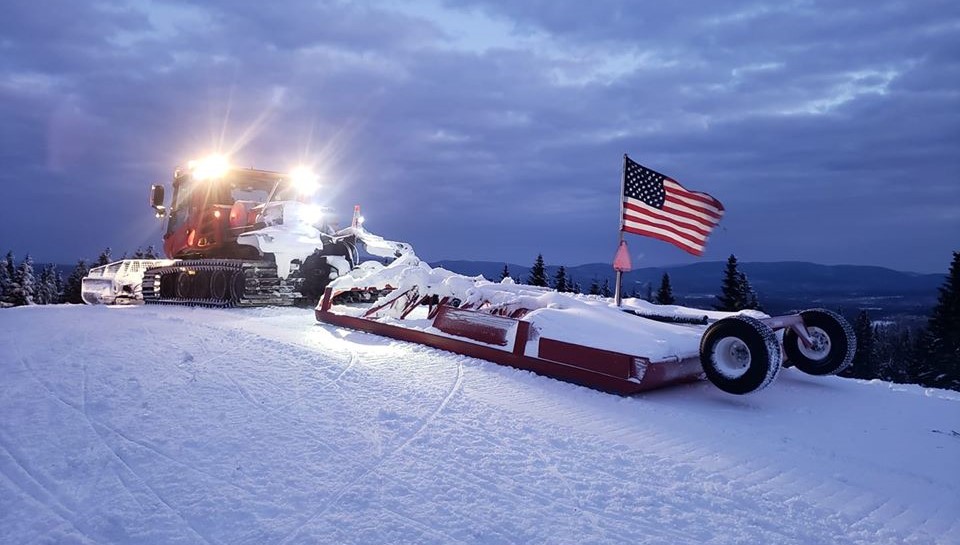 Trail Report –
"South of Back Lake to VT  – Good to Very Good conditions.
Back Lake to First Connecticut – Trails are in really good shape. Trails around Young's Store on 5 & 140, could always use more snow and get less traffic.
Up north, East & West – in Excellent shape.
Trails over all are very good to excellent.
Groomers continue to go out nightly and we are forecasted for snow for several days this week which will make the trails better and better.
This weekend there will be drag races on Back Lake. Check it out. 2/13 – Saturday,  Back Lake Shoot Out Races
Part of the race proceeds are donated to the PRR Grooming Program.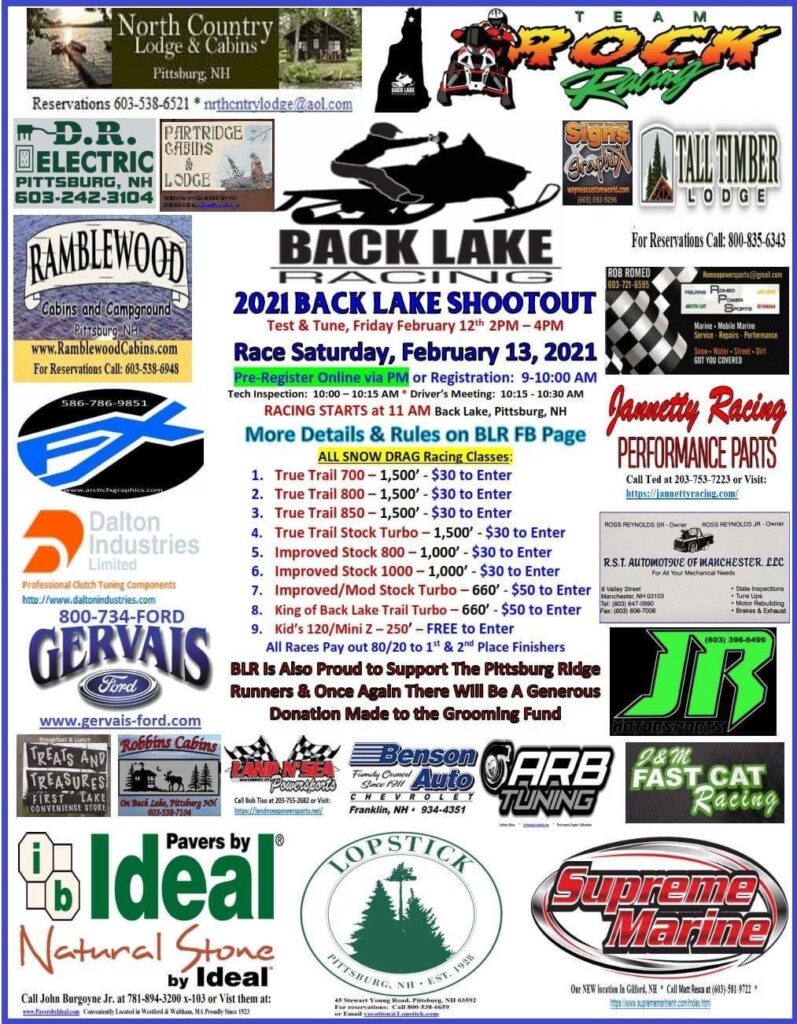 Talking with a friend today, he mentioned making some suggestions to new or less experience snowmobilers about safety equipment you should carry onboard your machine. Here's a list of life safety equipment you will be glad you have in an emergency. 
tow rope / strap
spare spark plugs
spare drive belt
First Aid Kit with Space Blanket
spare trail map
Winter hat and spare gloves
hand and foot warmers
I'll have another trail report on Wednesday or Thursday. The trails are great and more snow is on the way.
Have fun and ride safe."
Kevin Lassonde, PRRSC Grooming Coordinator
For Kevin's full live video report check it out here.
Up Coming Events
2/11 – Thursday, Monthly Club Meeting – 7:30 PM at the Club House
2/13 – Saturday,  Back Lake Shoot Out Races – at 11:00 AM
2/27 – Saturday,  Golden Child Back Lake Races 
NH's Open Snowmobile Weekend – March 5, 6 & 7th 2021
Maine's Open Snowmobile Weekend – March 5, 6, 7th 2021
3/6 – The Parade of Lights – March 6th – Registration begins at 6:00 pm        Info: https://www.facebook.com/events/1315773158804612
3/11 – Thursday, Monthly Club Meeting – 7:30 PM at the Club House