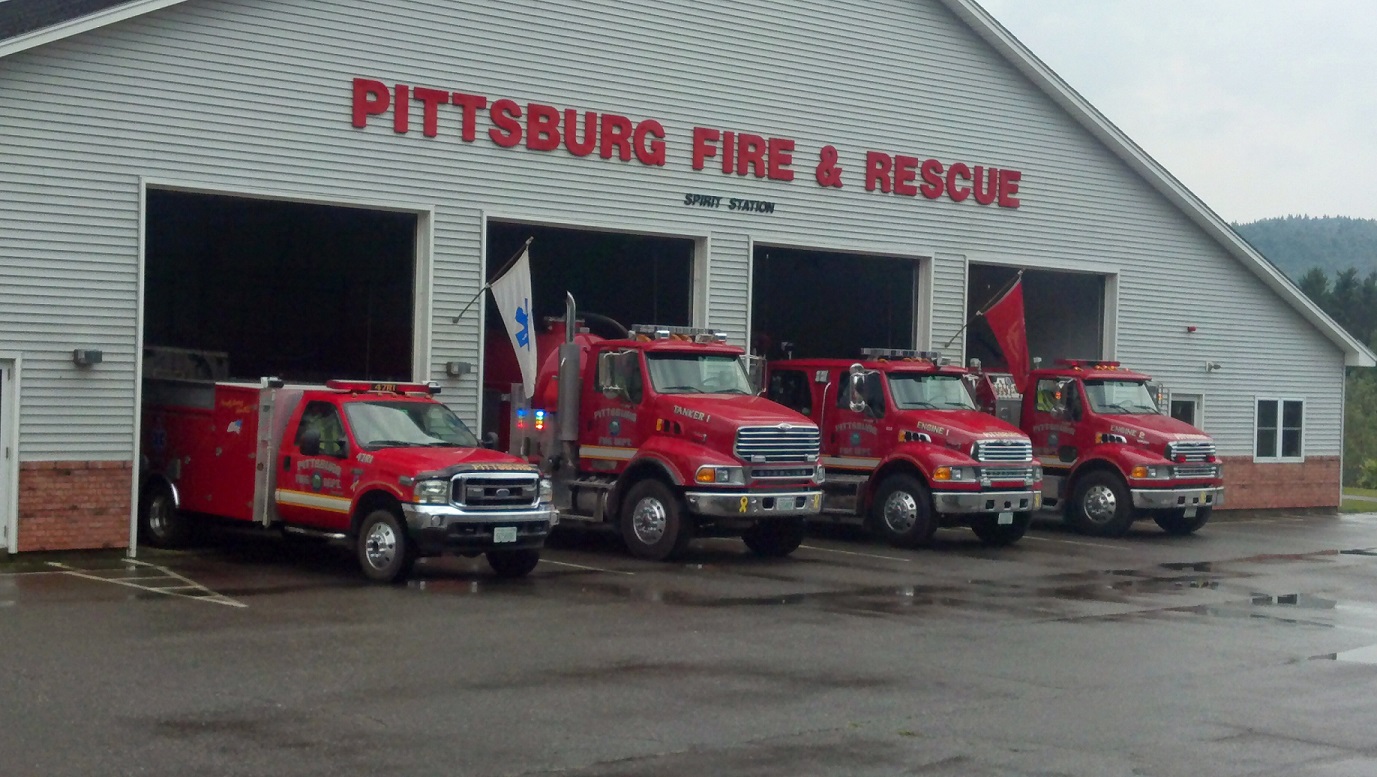 This Saturday at The PRR Warming Hut is a special day. We will have the Pittsburg Fire/Rescue rig on display with several of the folks who would be responding to emergencies on the trails. Every year on this day, The Ridge Runners donate the proceeds of the food sales to the PFD to help them purchase some of the equipment these brave men and women use to perform these rescues.
Grampy's has made a batch of his pulled pork and baked beans, Tina has made us her yummy tortellini soup and of course, we'll have our Clubhouse Turkey Soup and lots of "Hut Dogs!" There will be lots of baked goods, hot & cold drinks, PRR hats, maps, shirts and the chance to show your appreciation to The Pittsburg Fire Department. Come help us fill the fireman's boot!
Cathy & Terry Swain along with Cami Wachsmuth and Katt Stewart will be your Hut hosts, so if you're enjoying the best trails in NH, The PRR Trails of course, stop by The Hut to say "hi," have a snack, some lunch, a drink or just enjoy the hospitality! The Hut is open Saturday's only from 10am to 3pm.