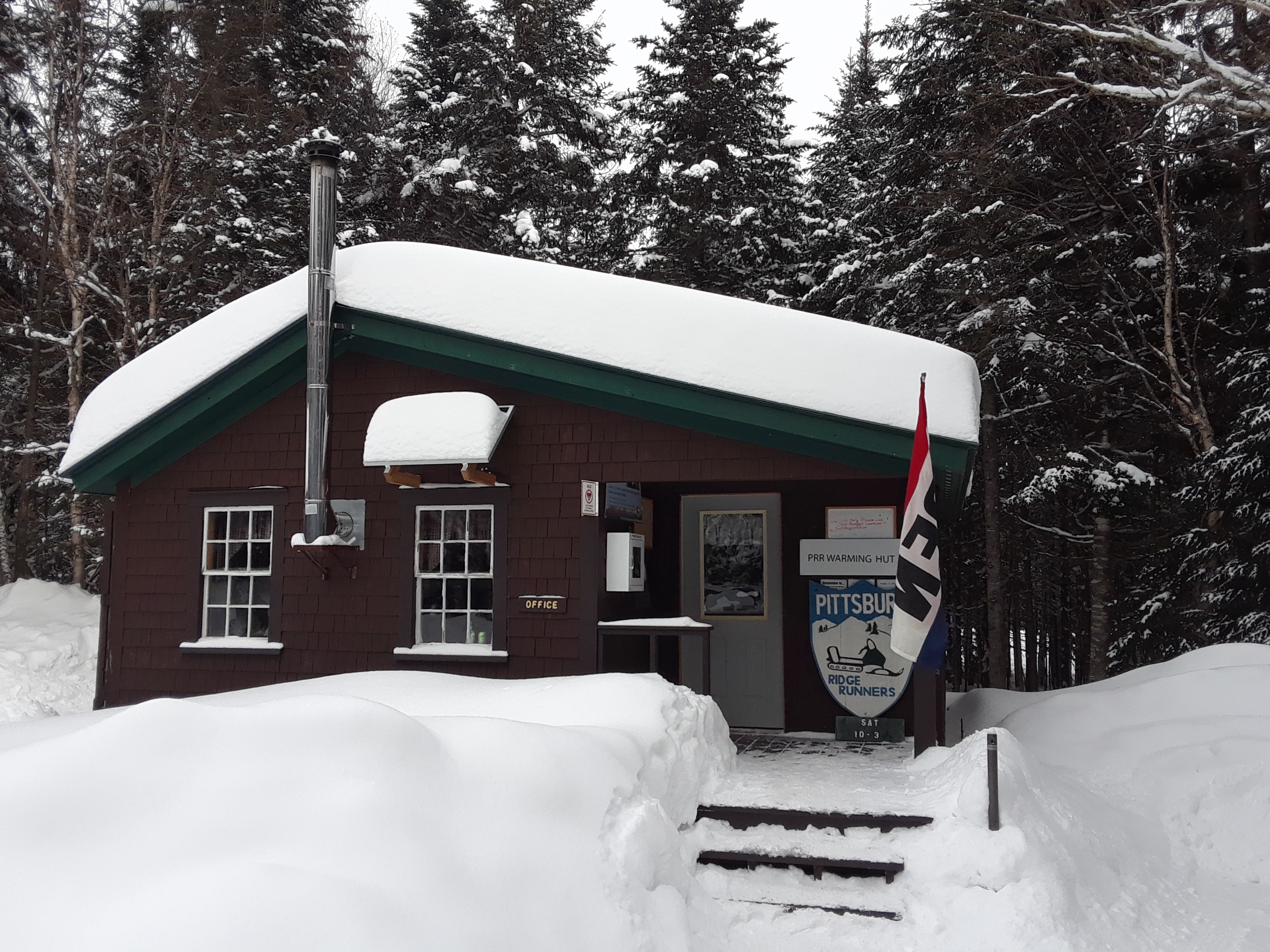 Well, it's super bowl weekend, but without The Patriots in it, it's just another football game to me!
The trails are in great shape, so for those of you who will be visiting Pittsburg, The PRR Warming Hut has some Venison Stew prepared by Cathy, who along with Terry and assisted by Cami and Tom Wachsmuth will be your "Hut hosts" this Saturday. The "Hut dog" supply is replenished and Clubhouse Turkey Soup is freshly made. They have hot & cold drinks, baked goodies, PRR hats, maps and shirts as well as raffle tickets and a whole lot of fun! Stop by and say hello, have a snack, a drink or just rest and warm up. Were always happy to see you at The Hut.
What are you waiting for…come on up and enjoy some of the best trails in NH…The PRRSC Trails of course!
The Hut is open on Saturday's only from 10am to 3pm.