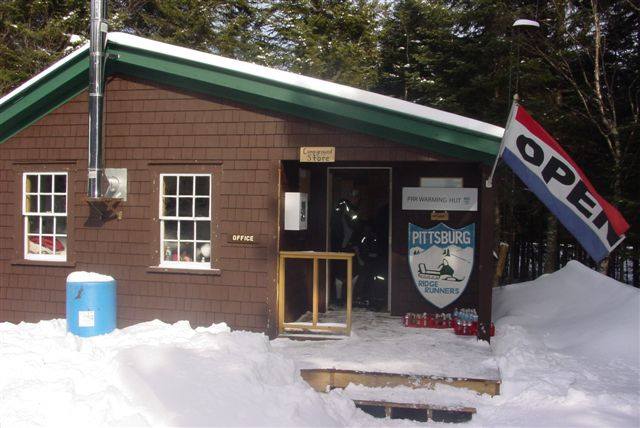 It's MLK Weekend and many of you have 3 days off to ride the trails and visit Pittsburg to enjoy what we refer to as "Pittsburg hospitality!" Kevin has had the grooming team out checking the trails and they said that overall, it's pretty good. Snow is in the forecast thru the weekend and the daily Pittsburg flurries should make the trails better by the day. Best conditions will be found in the northern part of our trail system.
While you're up here be sure to stop in to The PRR Warming Hut. Cathy and Terry along with Sue & Steve Robinson will be there to greet you and serve up some of that Pittsburg hospitality that I mentioned. They will have our ever-popular Clubhouse Turkey Soup; The Rainbow Grill has prepared some great chili to warm you up. There will be plenty of Hut dogs, the best north of the MA border. Freshly baked cookies, brownies, hot & cold drinks, Ridge Runner hats, shirts, sweatshirts and 2020 maps. If you haven't got your PRR Raffle ticket yet, you can get that too!
So…come on up and enjoy the best trails in NH! The PRRSC Trails of course. It's going to be cold so bundle up and enjoy!
The PRR Hut is open on Saturday's only, from 10am to 3pm and they'll have the heat on for you!