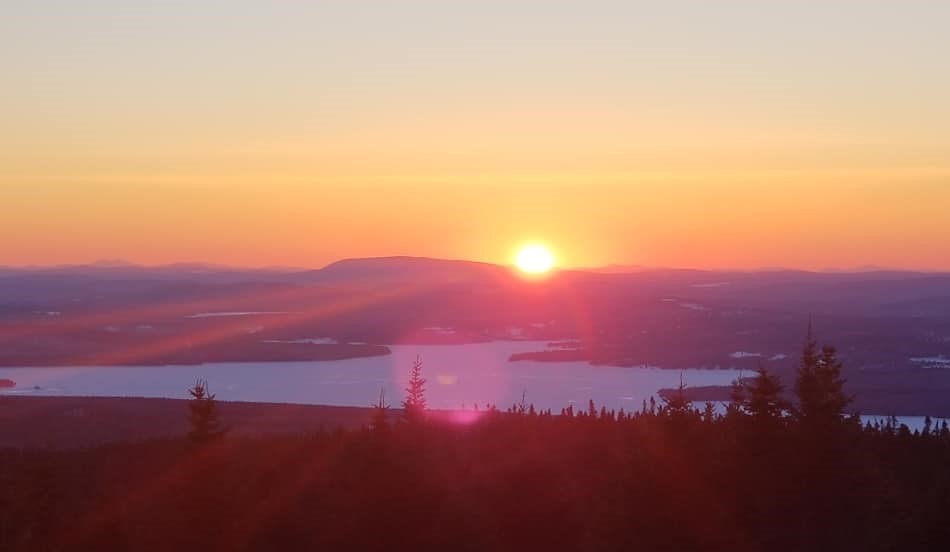 Hello Snowmobilers,
9/11 – A day we will always remember.
Are thoughts and prayers are with everyone that lost their lives and all the people that lost loved ones that day.
We will never forget.
We hope you had a wonderful summer.
Our foliage season is a few weeks away. There is some early color here and there and we're starting to feel a little nip in the air.
It won't be long before the "white stuff" will be falling.
Work Party scheduled –
"We are having a work party this Saturday, September 14th at 8 AM at the club house.  We will be painting 3 drags and 3 groomer blades.  We will be sending out parties to trim intersections and trailsides.  Where possible we will use ATV's or vehicles.
If you can help please notify me,
 Curt Shaw at 

[email protected]
 so I can plan the work assignments.  If you can provide your own tools that would be a great help.  Brush trimmers, grass trimmers, pole saws all are needed."
Speaking of pole saws, the club would like to purchase 1 or 2 pole saws. Donations would be greatly appreciated.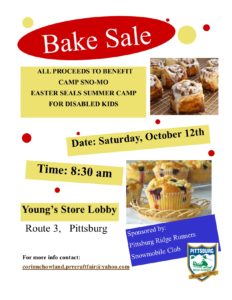 Corinne Howland
 is hard at work planning the 
Christmas Craft Fair (11/30/19) 
and a
 Bake Sale. The Bake Sale
 will be on 
October 12th at Young's Store
 to benefit 
Camp Sno-Mo.
We are looking for bakers to make this bake sale a great success just like last year.
RECENTLY ANNOUNCED – 
Here is a list of all the Open Snowmobile Weekends in the Northeast.
New Hampshire: March 6, 7, 8, 2020
Vermont: February 7, 8, 9, 2020
Maine: January 31, February 1, 2, 2020.
New Brunswick: February 21, 22, 23, 2020
Quebec: January 18, 19, 2020
This Thursday, Sept. 12th- Monthly Meeting, 7:30
Saturday, Sept. 14th – Work Party, 8:00 am, meet at the club house.
Thursday, October 10th- Monthly Meeting, 7:30
Saturday, October 12th- Bake Sale at Young's Store to benefit  Camp Sno-Mo.
Thursday, November 14th – Monthly Meeting, 7:30
Saturday, Nov. 30th – Annual Christmas Craft Fair to benefit  Camp Sno-Mo
We hope to see you all soon.