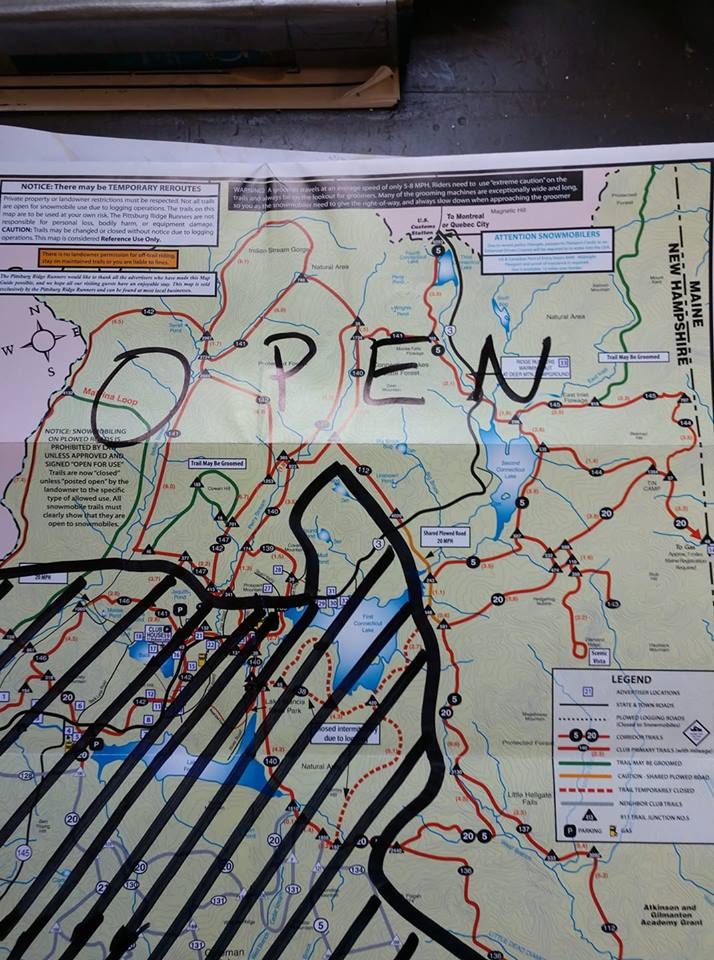 Updated map of trails remaining open on OUR system.
As far as our abutting snowmobile clubs we do not have any indications of what would or would not be opened.
Please check their websites for updates.
The field between Dormans Gas pumps and Young's store is officially closed for the remainder of the season.