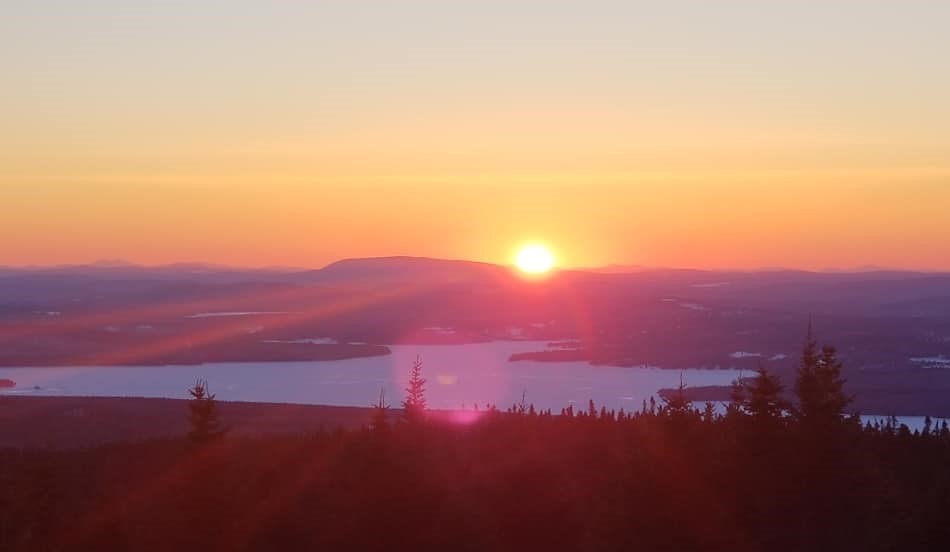 Rich Rosa photo
"We've had some spring like weather with warmer temperatures, some rain and a little dusting of snow here and there. Groomers were out on Sunday and Monday nights and Tuesday morning. All Trails were in good to excellent condition at that time. But as I have said we've had warmer weather and around the Back Lake / Young Store area is looking gray and quite slushie in many places. From what I've been hearing all trails from the First Lake area North East and West are still in great to excellent condition in most all locations.
This most likely will be the last weekend that you'll be able to ride from the Back Lake / Young's Store area and even at that it can get sketchy with the predicted warmer temperatures for the weekend. If there are any trail closures in that area in the near future we will post that as soon as it takes place, otherwise it will remain open unless you come to an area that is fenced off or posted with signs stating no snowmobiling.
We did get word that the trail into Canada at the border has been CLOSED. The fields that the trail passes through are bare and high water has taken out some of the crossings.
As far as grooming goes we had one groomer out last night and there will be at least one maybe two out tonight.
From here on out grooming will be completely weather permitting. We do still have a handful of grooming hours left that we can use and if we can we will. We will try to post another update over the weekend."
Kevin Lassonde – Grooming Coordinator.
***** NOTICE *****
Logging activity near Trail 20 south of the village behind Rancourts Gravel Pit (or approx mile north of Indian Stream Rd).
Please use caution.
ATTENTION SNOWMOBILERS RIDING ON BACK LAKE
Back Lake needs to be traveled with extreme caution because of snow banks from the races that were held in March.
Please proceed with caution!
Thank you.
4/11 – Monthly Meeting
7:30 at the Club House
Ride smart, Ride safe & Happy trails.