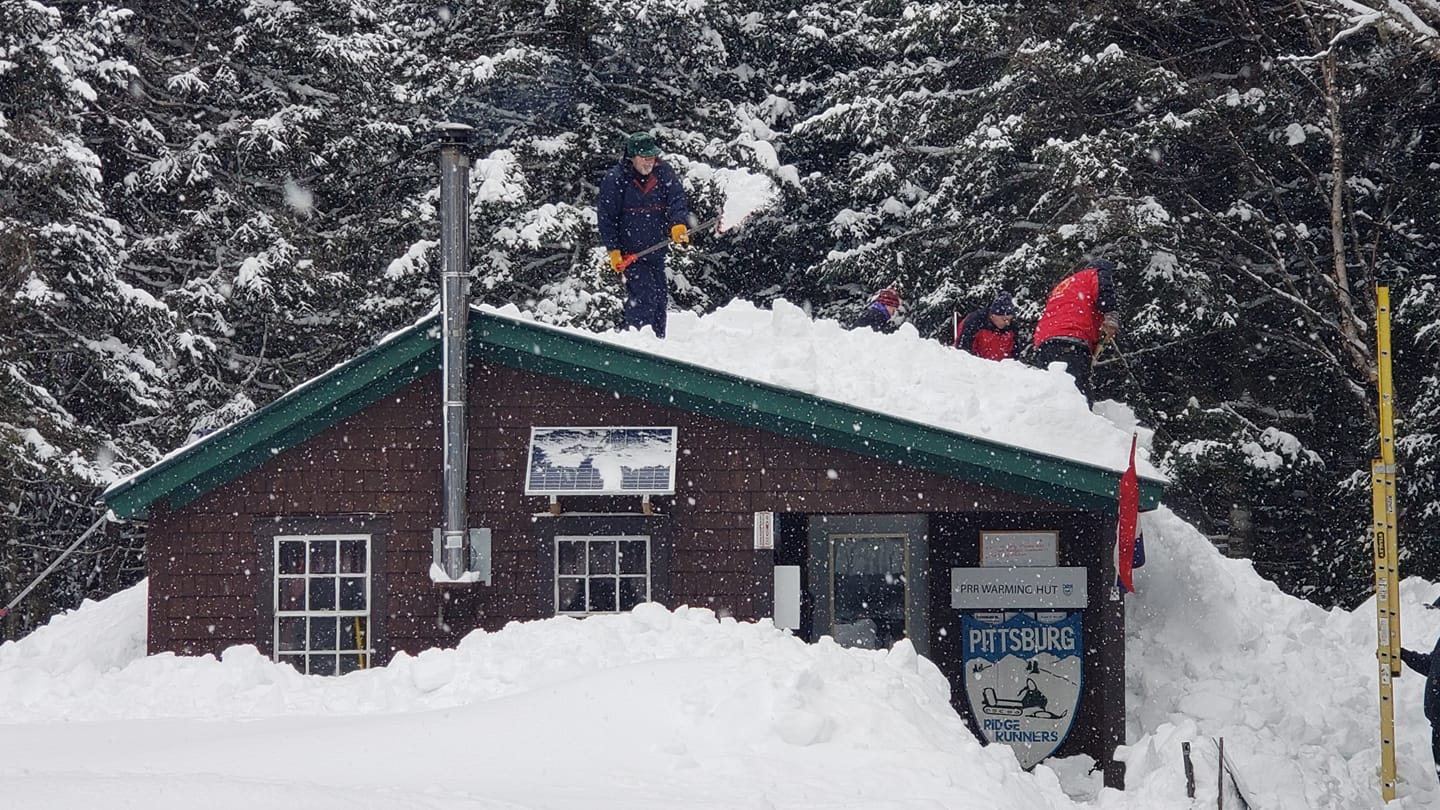 Thanks to the PFD for removing the 4+ feet of snow from our roof!
The school vacation weeks bring families to their favorite spots to enjoy winter activities. In Pittsburg, 2 of our favorite activities are the PRR Steak Feed and the Class of 2023, 2024 Poker Run. The Steak Feed is held at the PRRSC Club House on 2/23 from 4:30 to 7pm. That's when the raffle sled drawing happens. The Poker Run starts at Young's Store at 8am and ends at The PRR Clubhouse at 3pm. 5 bucks a hand is your entry fee to a fun day of riding in the Luau Themed adventure ride!
The Hut will be open from and staffed by Sue & Brynn Rugg with Dixie & Dave Lawrence. The menu includes Cheeseburger Soup made for us by the folks at Young's Store. Our famous Club House Turkey Soup and of course "Hut" dogs, (the best dogs around!) will be piping hot and ready for you to enjoy too! The Hut has hot & cold drinks, fresh baked cookies and candies, a selection of PRR hats, shirts and sweatshirts, maps, Melvin stickers and the new PRRSC Groomer stickers! Stop in for a snack, lunch or just take a break and say hello.
The snow just keeps on coming and the groomers keep on runnin' so come on up and enjoy the best trails in NH…The PRRSC Trails, of course! The Hut is open Saturdays from 10am to 3pm.