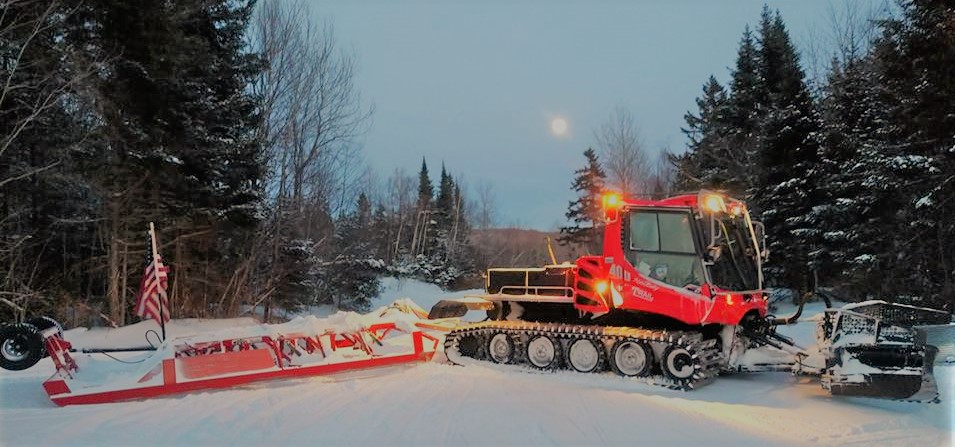 Kevin's latest Trail Report -dated Monday, February 18th
"After another outrageously busy weekend, last night the team was out in full force working their magic again to recover from the large amount of traffic of the holiday weekend.
We keep receiving new snow which combined with the traffic makes for disaster by day's end but then colder temperatures set in overnight which allows us to process the snow and at the same time it actually sets up and freezes to create a much better end result. Groomers will be running as much as possible to keep the system the best it can be.
Mark your calendar for the Annual Steak Feed and Snowmobile Raffle this Saturday evening. The chefs will be grilling up some of the finest steaks known to Pittsburg.
Come join the fun!!! We are planning on setting up corn hole boards and music in the groomer garage to give supporters a place to hang out and have some fun to allow more room for people to sit down and eat.
Always a sold out show so seating can be an issue.
The raffle sled will also be housed in the shop until the winning ticket is pulled!!
Enjoy your week, ride safe and thank a volunteer. "
Kevin Lassonde – grooming coordinator/BOD PRRSC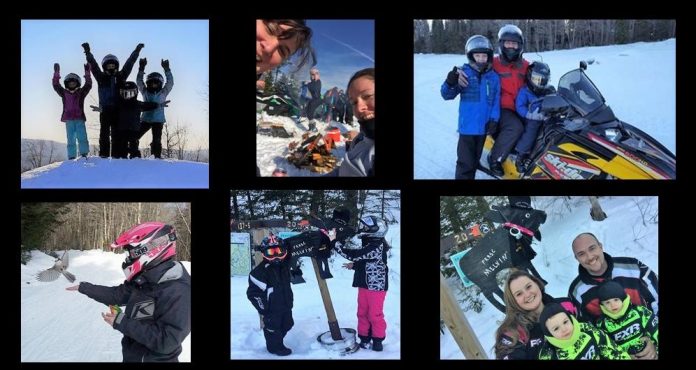 It's school vacation week so let's make sure the kids discover what snowmobiling is all about. FUN!!
Looking for Volunteers
We could use a few volunteers for the Steak Feed this coming Saturday.
Email Bev if you can lend a hand. [email protected]
GoNorth SnoFest – March 1 & 2 will need lots of volunteers.
Please email Curt to sign up.
Curt Shaw, PRRSC President
[email protected]
2/23 – Poker Run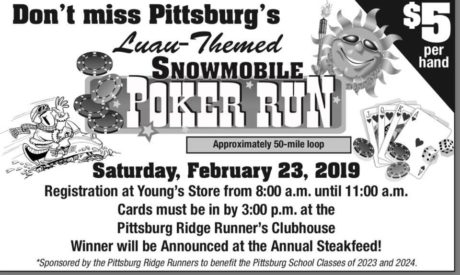 2/23 – Warming Hut, Saturday 10 to 3:00, Deer Mountain
2/23 – Annual Steak Feed & Snowmobile Raffle Drawing – 4:30 to 7:00 pm, Club House
3/1&2 – Friday & Saturday
GoNorth Snowfest.
Volunteers needed.
Reminder -The Connecticut Lakes Headwaters property which encompasses most of our northern trail system has a conservation easement on it that restricts riding to designated trails.
See you all soon and
Think Snow!