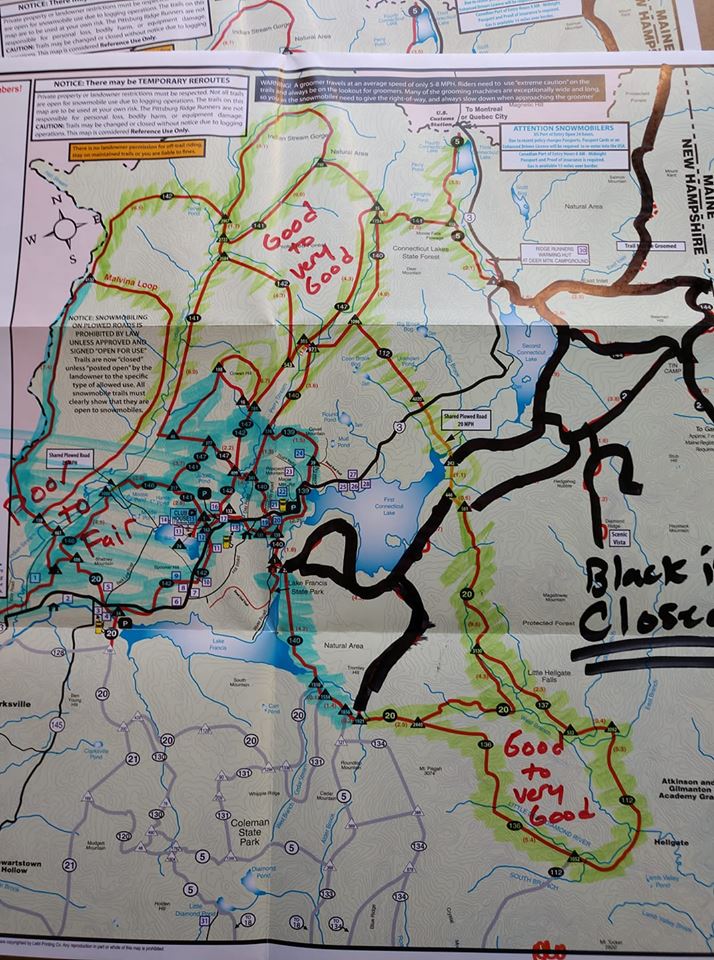 Here is Kevin's latest PRR trail map showing current trail conditions. Please take note that the trails marked in black on the east side of Route 3 remain closed at this time.
We urge everybody to use extreme caution on any and all of our trail system.
Underneath the new snow the conditions are definitely icy and quite slippery in many areas.
Watch out for water bars.
Use caution – slow down especially in the corners. Please be safe out there.
Wishing everybody a safe and Merry Christmas and a Happy New year.