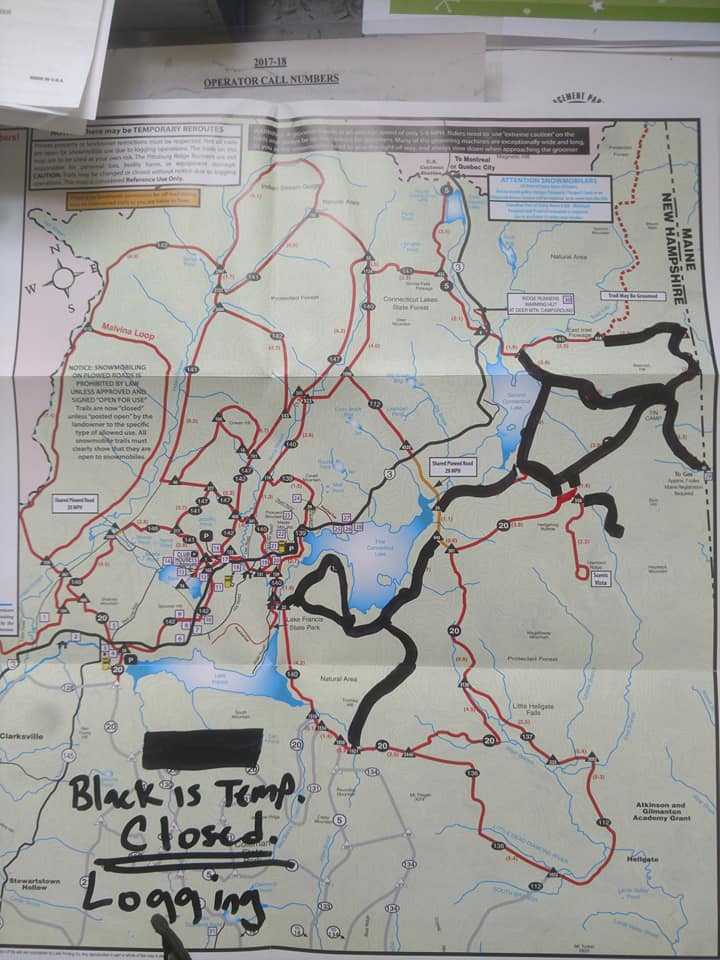 Kevin has taken one of last year's trail maps and marked the trails in black that will not be open for Opening Weekend. Some of these closures are only temporary.
There are some ongoing logging operations which will be moving out in the near future and we will let you know when any of these closures open.
"Please expect early-season conditions, possible open water bars down trees and everything will not be completely groomed out as you would expect it to be in February. The guys are out there working on things getting stuff ready but it will be early season conditions.
If you encounter a logging job please turn around and go the opposite direction to keep everybody safe.
As I had mentioned yesterday they will do their best to get proper signage out to direct you away from these areas but if you stick to the map that I have posted a photograph of you should be in pretty good shape."  Kevin Lassonde
Please be careful out there and SLOW DOWN. We want everyone to be safe out there.