Hello Snowmobilers,
Happy Valentines Day!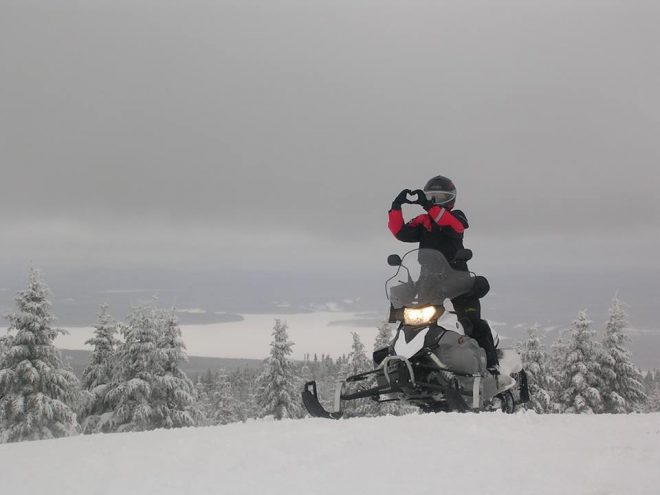 Here's the latest report from Kevin, PRRSC Grooming Coordinator:
Trail report for 2/13.
"Last night (2/12)we started recovering from a crazy busy weekend followed by mild temperatures Sunday not allowing us to groom.
75% of the system was double groomed last night into this morning and the rest of it and more will be done again tonight (2/13).
Trails are in great shape. Watch for icy corners.
Last week we received upward of a foot of snow and Sunday night we had a little rain, some fog and a high of 40 degrees which was a good combination to settle down the fluff. The same is predicted for Thursday. Unsure right now if we will be able to groom that night.
With any luck by Friday night we will have everything in the best shape possible for the weekend. Mother Nature is just not working with us this season.
Don't forget this Saturday at the warming hut is the day the club donates all the profits from food sales to the Pittsburg Fire Department to help with the funding of equipment improvements.
PFD Members will be on hand with their Rescue truck and trailer to display their top of the line life saving equipment.
Enjoy your time in Pittsburg and as always, ride safe, keep to the right and help out one another!"
Grooming Coordinator, Kevin Lassonde.
CLUB NEWS
We had a great turnout at last Thursday's Pot Luck Dinner & Monthly meeting.
There are approximately 150 snowmobile raffle tickets left. You can buy your ticket at the Warming Hut this Saturday and at Young's Store. Thank you DaSilva Motorsports for working with the Ridge Runners each year on our raffle.
The Annual Turkey Dinner was a great success and generated $1,500 for the clubs annual scholarship awarded to a PHS graduate. Thanks to all of you that support these events.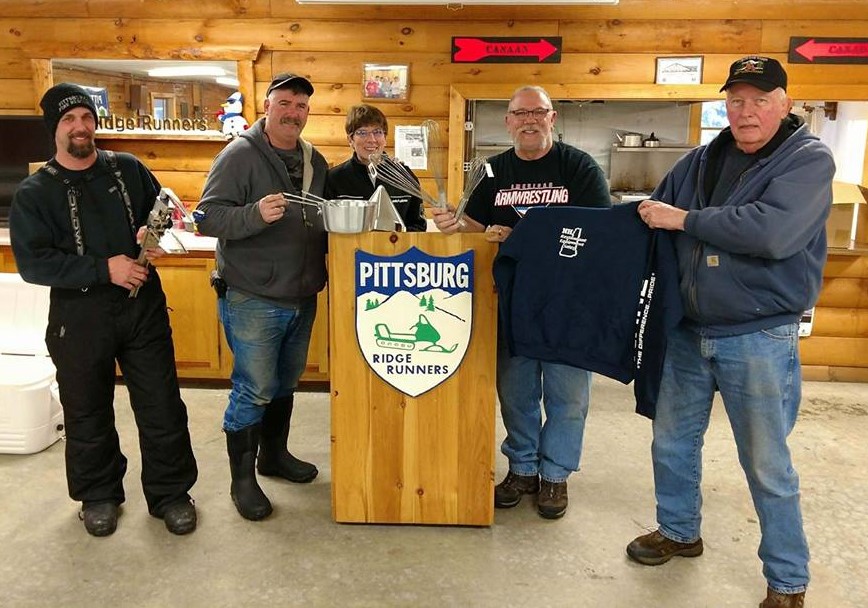 Last Saturday club members Badger Drewes, Mark Klose and Sandi Pitcher Klose donated kitchen ware to the club house. Thank you Badger, Mark and Sandi for your generous donation.
Speaking of generosity we would like to thank all of our dedicated volunteers that put on all the events throughout the year and make this club so great. All of this wouldn't happen without their hard work. Thank you all!
The February 24th Poker Run unfortunately has been cancelled.
The March 8th Pot Luck dinner has been changed to a Spaghetti Dinner to welcome the Great North Woods Sled Dog Challenge dog sled teams that will be racing in Pittsburg the following day.
The spaghetti dinner is from 6 to 7:00 pm, it is open to the public and the cost is $10 per person. The dinner is a benefit for the Pittsburg High School Class of 2020.
The March Monthly Meeting will follow the dinner at 7:30 pm.
From all of us at the club house,
Happy Trails and please ride safely.