Hello Snowmobilers,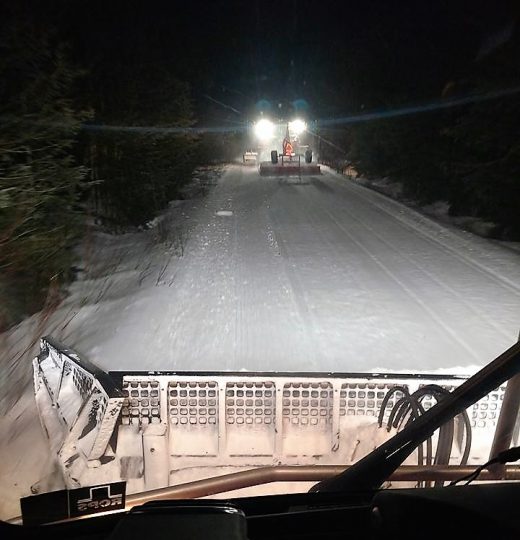 Groomers have been working diligently each night to stay on top of keeping our trails in the best condition possible.
Here's the latest report from Kevin, PRRSC Grooming Coordinator
"Our crazy weather pattern continues, but my crazy dedicated operators keep pulling out the stops and continue to uphold what Pittsburg is known for some of the best maintained trails in America.
Corridor 20 to Vermont was groomed last night (Monday) and has good coverage. There definitely are some ice spots so be on the lookout!
The Back Lake/ services area is in very good condition but there are some areas that have developed a frozen ice base with a memory that isn't easily cut out. We are doing all we can to keep it flat.
The West side of Rt 3 including 139, 140, 147, Malvina, 141, 146, etc. are in good to excellent condition, groomed double wide and flat as flat gets.
The Eastern side of Rt 3 is in excellent condition, all trails are groomed wide, hard and flat.
Please be courteous of all property public and private, without them we have NOTHING!!
Support local business, join the club and as always ride with care.
The season is short enough, best to not spend it wearing a cast or worse?"
We hope you get to enjoy all the cool things that the Burg has to offer like…….
feeding a Gray Jay,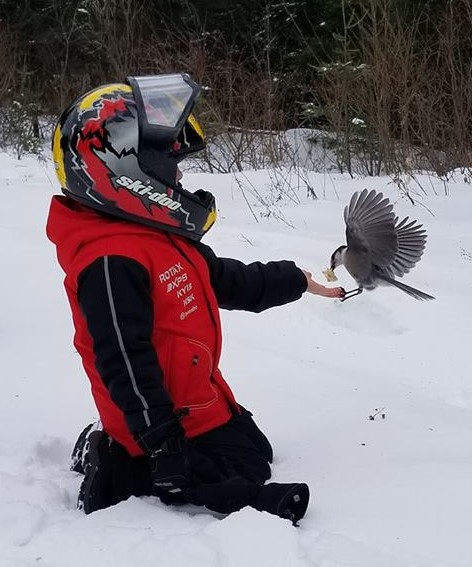 Heidi Lyons photo
getting stuck in a traffic jam,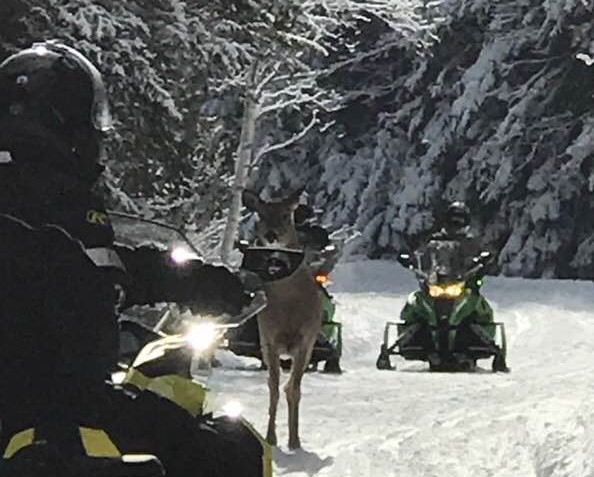 Susan Gove photo
seeing a beautiful sunrise over Magalloway Mountain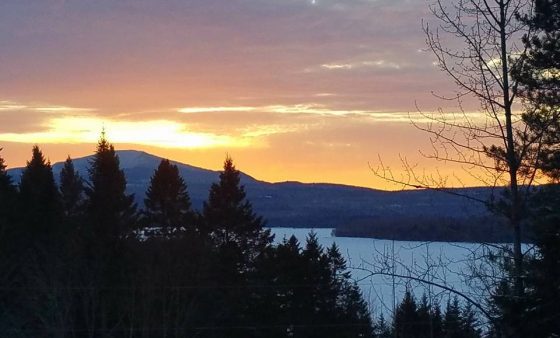 Chris Steele photo
and the fun in finding Melvin with friends and family.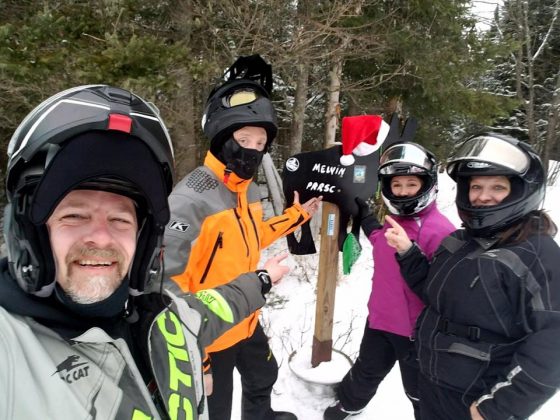 The Warming Hut with be open on Saturday from 10 to 3. Stop in for some great food and of course great North Woods hospitality with Bob & Sue and their Hut Crew!
2/3 – Saturday – The Warming Hut at Deer Mountain Campground on Trail # 5.
2/8 – Thursday -Potluck Dinner & Monthly Meeting
Starts: 6:30 pm Ends: 8:30 pm
2/10 – Saturday – 19th Annual North Country Firefighters' Ride-In & Poker Run
From all of us at the club house,
Happy Trails and please ride safely.