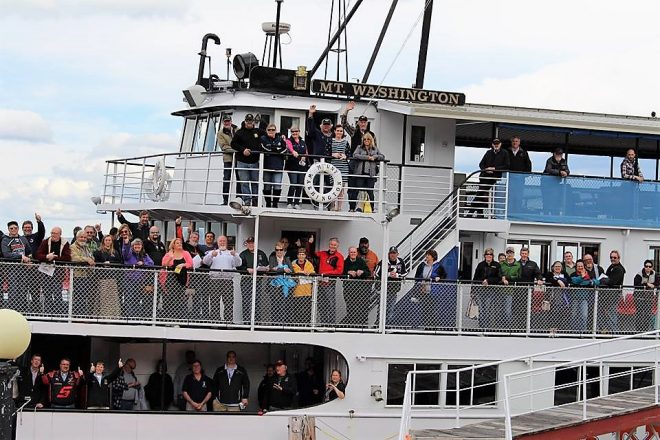 On Sunday May 7th the New Hampshire Snowmobile Association's Annual Meeting was held on the Mt. Washington Scenic Cruise Ship on Lake Winnipesaukee.
What a wonderful day cruising around the "Big Lake", having a great meal and the best thing was the Pittsburg Ridge Runners receiving several big awards!!
Our first award was for donating over $2,500 for the Easter Seals Camp Sno-Mo. We actually donated over $4,400! Our donation is raised through our annual Christmas Craft Fair which has been organized by our club member Helga Ziegler. There is also "Helga's Helpers" who help make the Craft Fair a great success every year, and of course all of you club members that support the fair every year.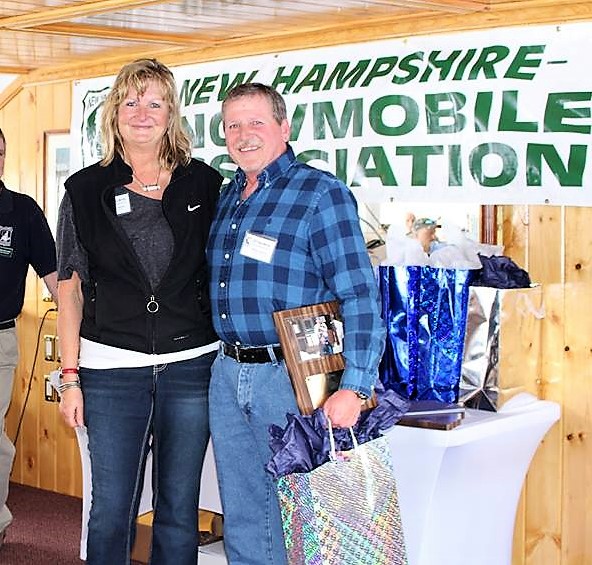 Bob & Sue Gaudette received the "2017 Snowmobilers of the Year Award" which they so deserved. Their dedication to the Warming Hut every Saturday throughout the winter is incredible. Congratulations Bob & Sue!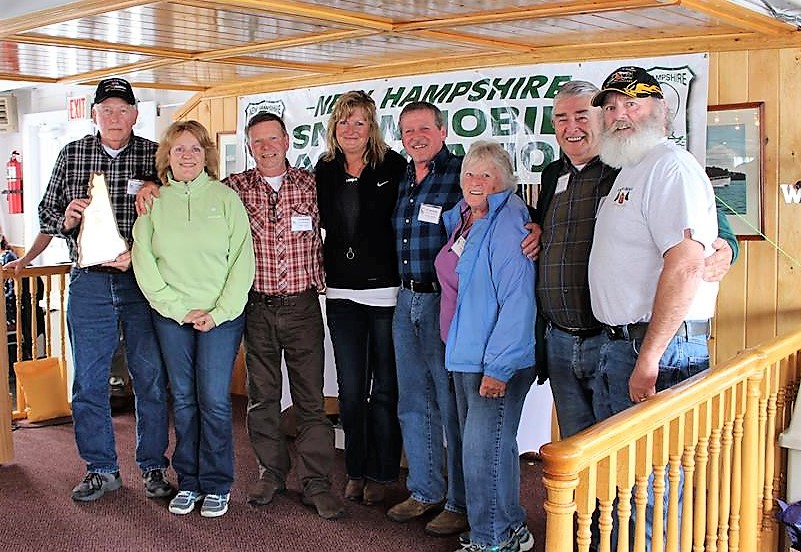 Can you guess who got Club of the Year???? Oh Yeah….It was us! Woot Woot!!
There are many reasons why PRRSC received this award.
First- our volunteersthat work at all of our fund raisers.
Second- our landowners that allow us to use their land for trails.
Third- our fabulous grooming crew that works so hard to produce the best trails in the East.
Fourth- our membership that supports the club throughout the year.
And lastly – we would like to thank our favorite Moose, Melvin who makes our club so much FUN!
2017 was a great season with great snow. There were a few hiccups now and then with the weather but our grooming crew always got the trails back in tip top shape. Groomer drivers…You Rock!!
Let's all keep those postivee thoughts for a snowy 2018 season!
Have a great summer and Happy Trails.