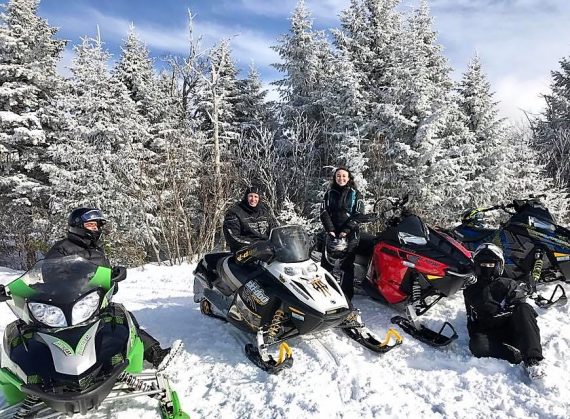 Lots of smiling faces this weekend.
The PRR groomers took care of business all weekend and the trails were great.
Here is what will be happening this week from our Grooming Coordinator, Kevin Lassonde.
"After tonight's shifts it is very unclear wether we will groom much more or not.
The weather is showing big changes and the sun is getting higher each day. I Know at the least the two northern stationed bullies will have to be brought back to the clubhouse and with that being said they will groom whatever they can on the way back.
This won't happen until next weekend anyway,. It has been a great season for everyone and in most cases it seems we have once again met the expectations of our visitors.
Next update will be around week's end.
Thank you for all the generous donations that kept us rolling all weekend."
There is still plenty of snow in the Burg. It looks like there will be riding well into April.
Have fun out there and ride safely.