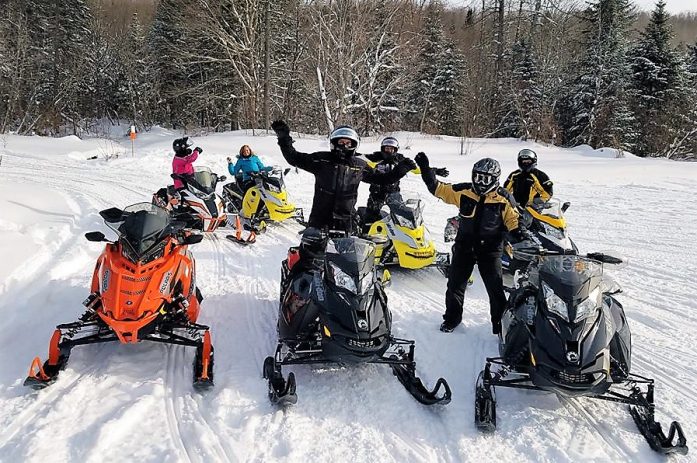 What will you be doing this weekend?? Come on up!!
The trails have been holding up very well this week.
We picked up another 3 to 4 inches of snow last night and it's still snowing lightly.
The Burg is back in a deep freeze today with temperatures only in the single digits. Baby it's cold out there. Brrrr…
Grooming Update from our Grooming Coordinator, Kevin Lassonde.
"This is the tentative plan for this upcoming weekend.
Grooming will resume on Thursday, Friday, Saturday and Sunday nights weather permitting. Planning on running 4 machines each night. After this weekend is still up in the air."
We would like to Thank all of the local businesses and club members that have generously donated to the grooming fund.
People have been asking where they can donate to the grooming fund…. Here is the link.
It should be another great weekend in the Burg with forecasted temperatures in the 30s daytime and cold at night. Come on up and ride before it's over!
Where's Melvin?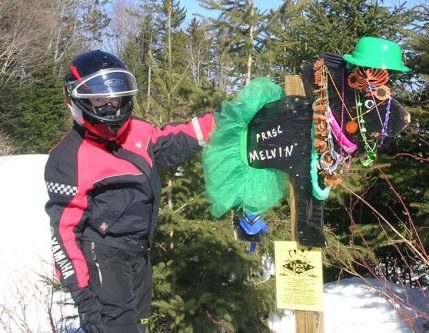 As you can see Melvin had lots of fun on St. Paddy's Day. Where will he be this weekend?
Upcoming Events
April 13th – Monthly Meeting
Have fun out on the trails and please ride safely.