Trail Report for Thursday, March 16th, 2017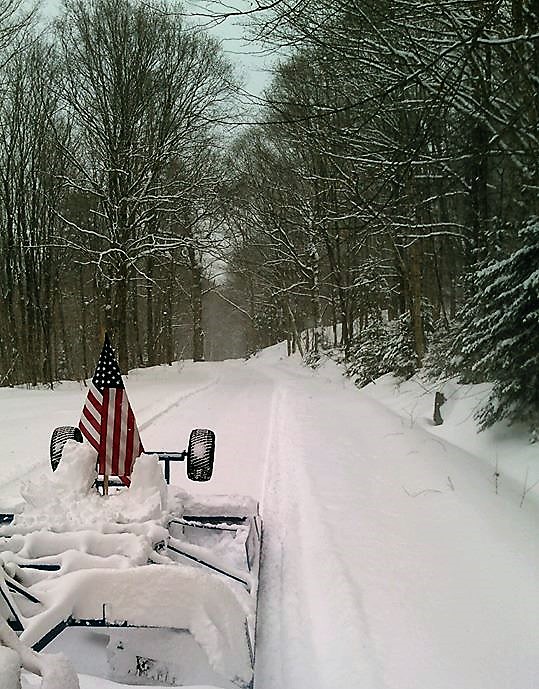 Groomed trail yesterday 3/15/2017
Winter has arrived Big Time…..in The Burg!
Total snowfall on Tuesday through Wednesday: 18 inches to over 2 feet!! It looks like we will be riding into April. Sharp contrast from last season.
The PRR groomers were out yesterday and here's the low down on this weekend from our Grooming Coordinator, Kevin Lassonde via Facebook.
"Here's the word:
Our grooming operation will run Normal shifts Thursday, Friday, Saturday and Sunday nights.
At that time we will be basically out of state funding.
After that we will only operate 2 machines again for the following weekend starting on Thursday 3/23.
If adequate funds come in something may change."
It should be a great weekend for riding. Temperatures will be in the 20s and 30s daytime and single digits at night.
The Warming Hut will be open this Saturday. This will be the last Saturday for the Hut so stop in for a bite to eat and some good conversation with Bob & Sue your Hut Hosts.
Where's Melvin?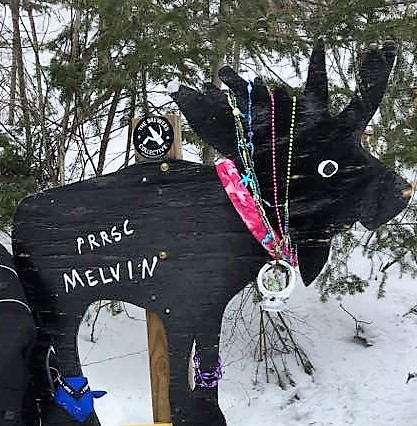 If you haven't heard, Melvin had quite a time last weekend. He went missing for a number of hours….yes, he was moosenapped!
The next day Melvin was found and returned. He was OK, a little shaken up and very glad to be back home in the Burg.
Upcoming Events
April 13th – Monthly Meeting
Have fun out on the trails and please ride safely.