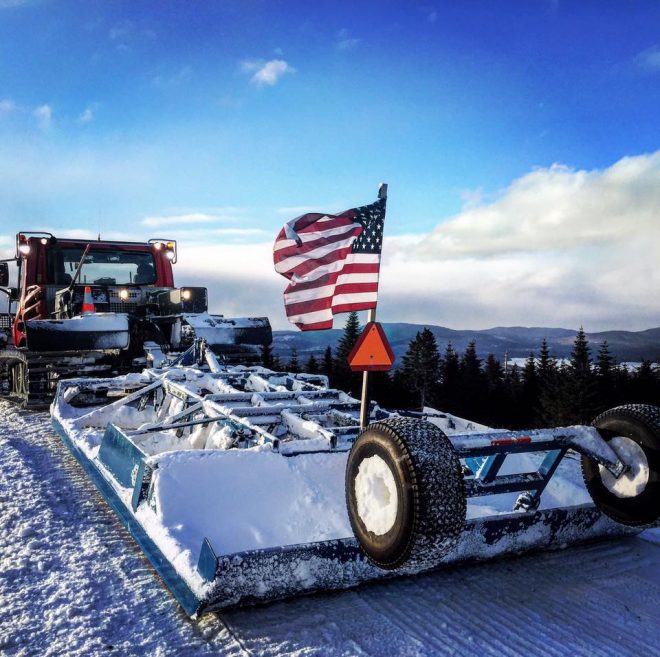 The PRR groomers will be out in full force today. All 5 groomers will be out working their magic this afternoon and into the night.

Winter has arrived ….again in The Burg!
We received between 3 to 5 inches of snow last night and those Pittsburg Flurries will continue for the next couple of days.
Trail Conditions
North and east – Good to Great
Mid system including 1st Connecticut Lake and Back Lake areas -Good.
Back Lake and South to Pittsburg village: Good to Fair.
Today we are expected to have wind gusts up to 30 MPH. Use caution on the trails for possible blow downs and there may be some water bars and icy corners from the rain we received Tuesday night.
It should be a great weekend for riding. Very cold temperatures will keep the trails hard and in great shape.
The Warming Hut will be open on Saturday. Stop in for a warm up and to say Hello to Bob, Sue and Fred your Hut Hosts.
Don't forget about Melvin.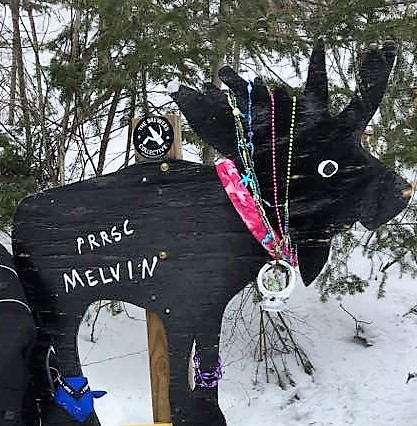 You may not recognize him with all of his Bling! He looks like he would be fun at a party.
Upcoming Events
Tonight, March 9th – Pot Luck Dinner & Monthly Meeting
April 13th – Monthly Meeting
For more Event details, click here.

Have fun out on the trails and ride safe.